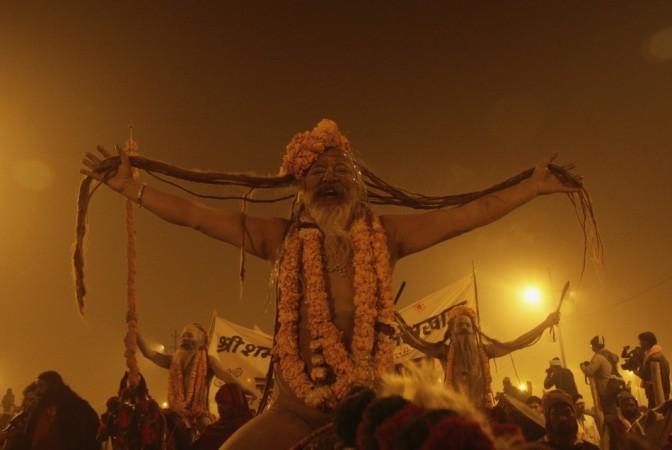 A fire broke out at the Maha Kumbh Mela in Allahabad on Friday, leaving one sadhu dead and five others injured.
Around 30 make-shift tents, which were put in place for the pilgrims, were gutted down by the fire that broke out around 2 am in Mahamandelshwar sector of the Mahanirvani Akhara. The mishap occurred on the day of Shahi Snan, when lakhs of devotes take the ritual bath on the auspicious occasion of Basant Panchami.
Narrating the incident to NDTV, an eyewitness said, "As soon as we saw the fire break out, we all rushed out of our tents. That helped keep casualties to the minimum."
Officials said that the fire could have been caused by a short circuit and was doused by fire tenders who rushed to the scene.
Senior Superintendent of Police RKS Rathore said the person killed in the fire would have been fast asleep and could not escape from the tent before the fire spread.
The Maha Khubh Mela, which began on 14 January this year, has come across a number of tragedies, including last week's deadly stampede at the Allahabad railway station in which 36 people were killed. The incident occurred at around 7 pm on Sunday at the station where over 1.5 lakh pilgrims had gathered to board trains after the occasion of the 'Mauni Amavasya Snan'. The footbridge near one of the platforms was said to have collapsed due to overcrowding.
In a similar incident on 25 January, a fire broke out at the venue of a religious congregation, killing five people and injuring several others.