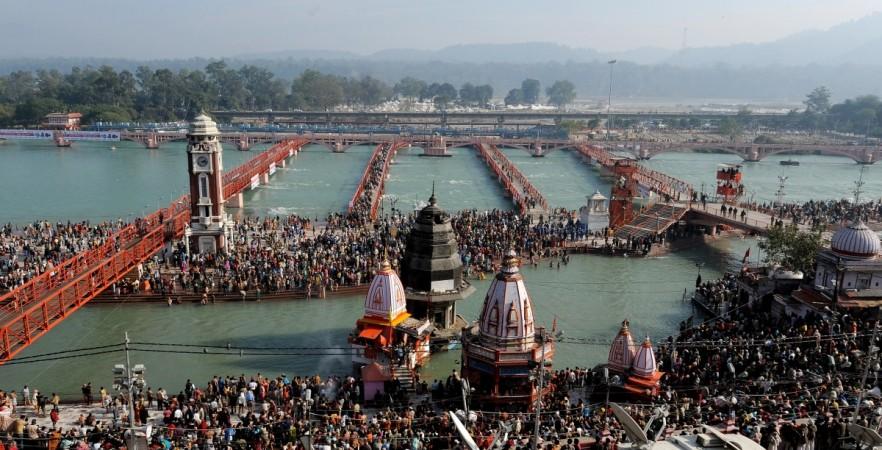 Tens of thousands of pilgrims are expected to bathe in the holy river Ganges on Sunday's occasion of "Mauni Amavasya" in the ongoing Maha Kumbh Mela.
"Mauni Amavasya" is the third important day of six bathing days at the Kumbh Mela after Makar Sankranti and Paush Purnima. For the Hindu pilgrims, Amavasya is the main day at the event.
The day marks the second Shahi snan of the mela after Makar Sankranti. The 55-day festival which is the world's largest religious gathering began on the auspicious day of Makar Sankranti in Allahabad, Uttar Pradesh, with thousands of devotees taking bath in the holy river.
For Mauni Amavasya, officials have made additional security arrangements.
Apart from Uttar Pradesh police, more than 15,000 security officials drawn from Central paramilitary forces including Indo-Tibetan Border Police (ITBP), Central Reserve Police Force (CRPF), Border Security Force (BSF) and Rapid Action Force (RAF) and Provincial Armed Constabulary and Anti-Terrorist Squad (ATS) are keeping a close vigil, PTI reported.
"One dip in the river has the power to change life forever," 65-year-old Malti Devi from London, taking part in the festivities for the first time, told AFP.
"I'm not worried about the security or pollution. We're here to celebrate a festival that brings the rich and poor together," she added.
Shortly before the festival began, Prime Minister Manmohan Singh ordered the release of water from India's highest dam in Tehri for the biggest gatherings. He also warned of action against industries polluting the river.
"No one will be allowed to wash their clothes or throw plastic bags in the river on the main bathing day. Take a dip and move out of the water - those are the instructions we are giving," Manikant Mishra, an administrator at the mela, told AFP.