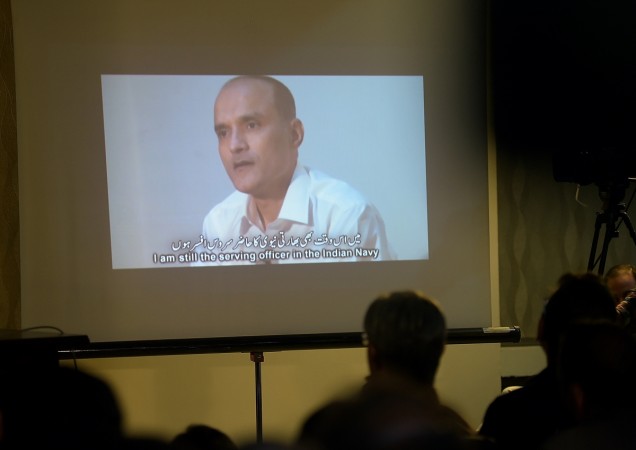 Pakistan on Friday allowed the mother and wife of alleged Indian spy Kulbhushan Jadhav to meet him at a prison here on December 25, the Pakistan Foreign Ministry said.
A staff member from the Indian High Commission will also be present at the meeting, Foreign Office spokesman Mohammad Faisal told the media.
A Pakistani military court has sentenced Jadhav to death on charges of espionage and conducting sabotage activities in Pakistan.
Pakistan has repeatedly denied India consular access to Jadhav on the ground that it was not applicable in espionage cases.
Pakistan claims its security forces arrested him from restive Balochistan province on March 3 last year after he reportedly entered from Iran. However, India maintains that Jadhav was kidnapped from Iran where he had business interests after retiring from the Indian Navy.
India's Ministry of External Affairs stated that Jadhav was an Indian Navy officer but he had retired prematurely and he had no current link with the government, since his retirement. Pakistan diplomats said that consular access wasn't automatic during cases related to security, explaining that Jadhav had been travelling "under a fake name with an original Indian passport" since 2003.
The Indian side claims, Jadhav was abducted by Pakistan's forces from the Iran–Pakistan border and Pakistan fabricated his documents and leaked them without realising there were glaring inconsistencies in them. According to sections of Indian media, the Sunni group Jaish ul-Adl is responsible for the kidnapping of Jadhav from the Iran–Pakistan border
Jadhav had filed an appeal with Pakistan Army chief General Qamar Javed Bajwa to seek clemency, which is still pending.
After India approached the International Court of Justice, a 10-member bench on May 18 restrained Pakistan from executing Jadhav till adjudication of the case.
The ICJ has asked Pakistan to submit its response or memorial by December 13 before the court could start further proceedings in the case.
(With inputs from IANS)