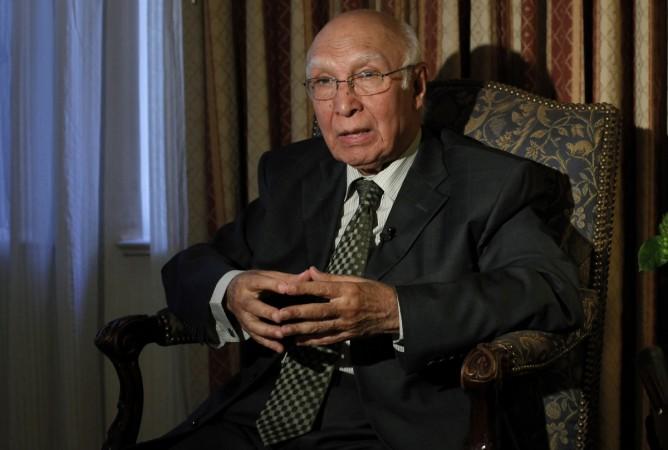 Pakistan Prime Minister Nawaz Sharif's Foreign Affairs Advisor Sartaj Aziz on Saturday said that it is incorrect to say that Pakistan lost at the International Court of Justice (ICJ), in reference to the Kulbhushan Jadhav case.
On Thursday, the ICJ had stayed the death sentence of Kulbhushan Jadhav, saying that Pakistan should not execute Jadhav until the United Nations court gives its final verdict on the case.
A Pakistan military court had sentenced the Indian "spy" to death for "espionage and subversive activities." Pakistan had used a video confession of Jadhav to claim that he was a RAW agent as proof. However, India has since told the ICJ that Jadhav was forced to confess on camera.
India had approached the ICJ on May 8 demanding immediate suspension of the death sentence given to its former Navy officer.
Now, as Pakistan looks to re-hearing the Jadhav case at the ICJ again, Aziz on Saturday said that the world court did not order on consular access to Jadhav.
"(It is) wrong to say Pakistan lost at the ICJ, court stayed execution, didn't order on consular access to Jadhav," Aziz told reporters in Islamabad on Saturday. "There was paucity of time earlier, we will strengthen our legal team for the next time," Aziz added in the press conference.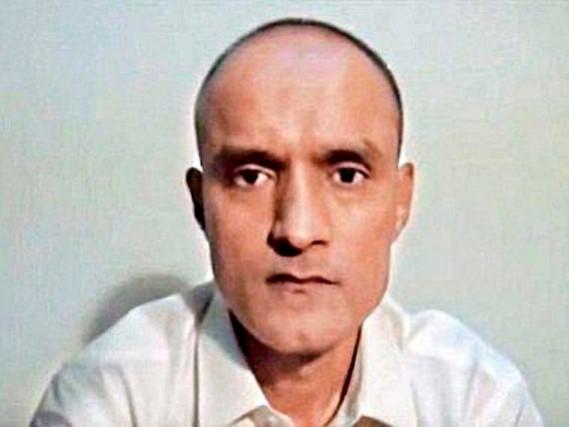 Aziz said that the ICJ cannot nullify Indian spy Jadhav's death sentence.
"Jhadav had confessed to carrying out terrorist activities inside Pakistan and was a naval officer using a fake passport. He was sentenced according to the country's law," The Express Tribune quoted Aziz as saying.
Aziz had announced on Friday that Pakistan will get a new team of lawyers. "Pakistan's security is so important and we have to maintain our fundamental sovereign right," Aziz said.
Reports state that Pakistan's Attorney General Ashtar Ausaf Ali will now plead Pakistan's case at the ICJ. The development came after the Pakistan Foreign Office was criticised for its "poor handling" of the case and for its choice of Britain-based Khawar Qureshi as counsel.
"Pakistan should not execute Jadhav pending final proceedings. The decision to stay Kulbhushan Jadhav's execution pending ICJ hearing is unanimous," Judge Ronny Abraham, the president of the ICJ, has said.