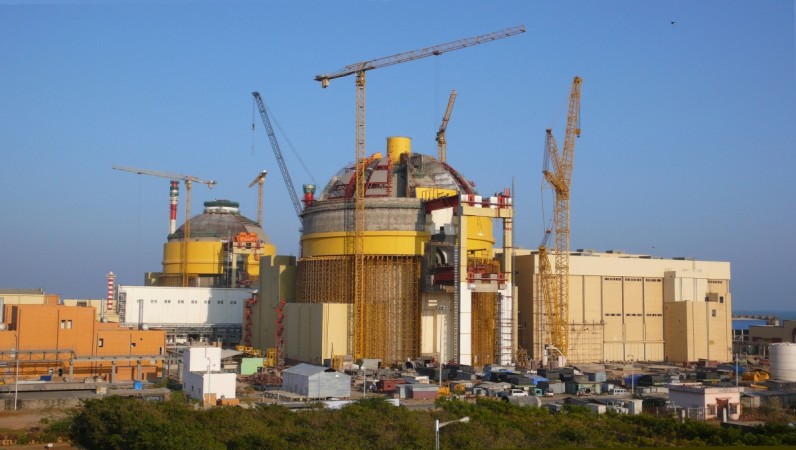 Kudankulam Nuclear Power Plant Project (KNPP) Unit 2 in Tamil Nadu became operational on Friday, March 31, 2017, after it was connected to the power grid on August 2, 2016. The KNPP Unit 2 has a capacity of generating 1,000 MW of power, thereby taking India's total nuclear power production capacity to 6,780 MW.
Also read: PM Modi and Putin dedicate Kudankulam to nation; global firms show interest in India's nuclear power plants
The unit had reached full generation capacity in late January this year, and it was only a matter of time before it would be put into commercial production. After all, it is one of the many steps India is taking to move away from fossil fuel for the sake of the environment and faces an increasing need for power as it electrifies even the last stretches of the rural areas.
Now, it is no less achievement that India has recently turned into a net exporter of electricity for the first time in its history. However, the country's electricity needs are only growing, as there is stress to switch from traditional and non-renewable sources of energy. In that direction, the two functioning units of the KNPP — each with a capacity of 1,000 MW — and other nuclear power projects across India are a welcome move.
India is also relying on other sources of non-conventional energy for power supply. And it is making substantial progress in that direction, as was evident when its wind-power tariff fell to a record low recently. As for solar power, it is already on the way to becoming the cheapest across the world.
After all, India is a developing country that needs to continue on that path but without damaging the environment further. Therefore, its steps to rely more on non-conventional sources of energy can be commended, especially at a time when the United States, under new President Donald Trump, looks to not only deny climate change but also stall all the progress the country had made to counter its effects.
Trump has blamed climate change on China, and many other countries across the world might now take his cue and start denying the scientifically-proven facts that support climate change. That may bring the efforts of countries like India to reduce their carbon footprint to nought, but that should not stop these countries from leading by example.