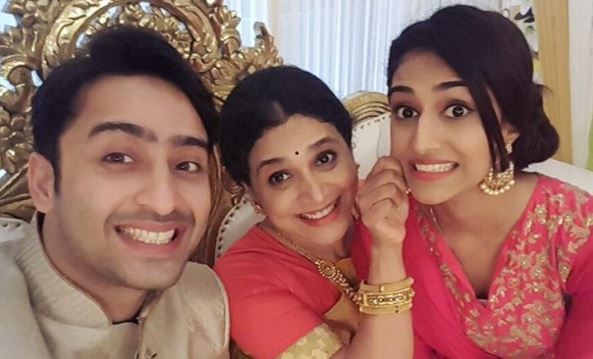 For fans of Kuch Rang Pyar Ke Aise Bhi, who have missed the recent episodes of the show, here's a recap of the drama that happened this week (March 6-10).
Is Kareena Kapoor Khan deliberately promoting TV shows Kuch Rang Pyar Ke Aise Bhi?
Dev (Shaheer Sheikh) arrived at Sonakshi's (Erica Fernandes) house to pick Suhana who would accompany him to the Dixit house and spend some time with the family. However, before letting Suhana go, Sonakshi made Dev sign a contract so that she doesn't lose her daughter under any circumstances.
Upon reaching the Dixit family, Ishwari welcomed her granddaughter with open arms and was quite excited to see her. But soon, she realised that Suhana had no qualities of her father, which left her upset. Suhana's day out with the Dixit family had to be cut short after she hurt herself.
The next day, both Suhana and Golu got excited after learning that their school has organised a summer camp and their parents need to accompany them. Dev readily agreed to be the guardian for both Golu and Suhana and even cancelled a Rs 100 crore business deal to spend time with his daughter.
However, Sonakshi, after learning about the summer camp, decided to accompany Suhana as she didn't want Dev to get any opportunity to be close to Suhana. In the summer camp, Golu made an attempt to help Dev impress his daughter by telling his classmates that nothing is impossible for Dev, be it jumping from one building to another or playing basketball blindfolded.
With no option left, Dev reluctantly agreed to put the ball in the basket blindfolded and fortunately succeeded in it. Later, Golu instigated Sonakshi to challenge Dev for a basketball match and much like a Bollywood film, the two lead characters of the show, challenged each other and got involved in some fun act.
What's good? Dev tried to know Suhana better and accompanied her to the summer camp. Golu attempted to help Dev and Sonakshi resolve their issues.
What's bad? Ishwari's reaction when she saw that Suhana had all the qualities of Sonakshi and not Dev's. Sonakshi made Dev sign the contract.
Conclusion: Dev and Sonakshi should resolve their issues and divide their responsibilities in raising their child.