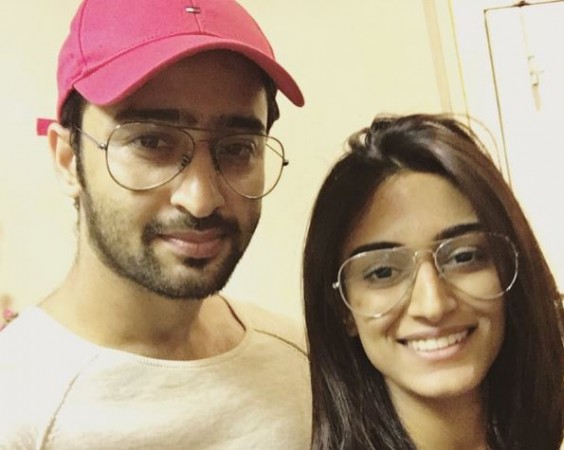 For Kuch Rang Pyar Ke Aise Bhi fans, who may have missed the recent episodes of the show, here is a recap of the drama that happened this week (November 14-18).
Dev (Shaheer Sheikh) realised that Ishwari (Supriya Pilgaonkar) was upset with him for calling his mother-in-law as "ma" and assured her he would never make the mistake again. After this, both mother-son hugged each other.
Sonakshi (Erica Fernandes) ordered for a swing for her and Dev's room, and informed Ishwari that he has allowed her to redecorate their room according to her choice. This upset Ishwari who told Sonakshi that Dev doesn't like any change in his room. Later, Dev pretended to like the swing. But when he hit his leg several times with the swing, Ishwari decided to shift it to another place. This hurt Sonakshi but she quietly agreed to it.
The next day, Sonakshi learnt that Elena accepted Vicky's proposal. Elena tried to explain that Vicky has changed and that they misunderstood him. But Sonakshi refused to listen and forced Elena to break up. Vicky later challenged Sonakshi to break his relationship with Elena.
Later, Ishwari, without informing Sonakshi about Rhea and Ayaan's alliance, invited Ayaan's family to their home. Sonakshi felt hurt as she felt that Ishwari doesn't involve her in family matters. However, she decided to ignore it and helped a nervous Rhea calm down.
Leaving all the problems aside, Sonakshi decided to surprise Dev on his birthday and discussed her plans with the sisters. Ishwari too got excited about it and sought Sonakshi's suggestion to decide the menu for Dev's birthday. Sonakshi was overwhelmed to know that Iswhari respected her views.