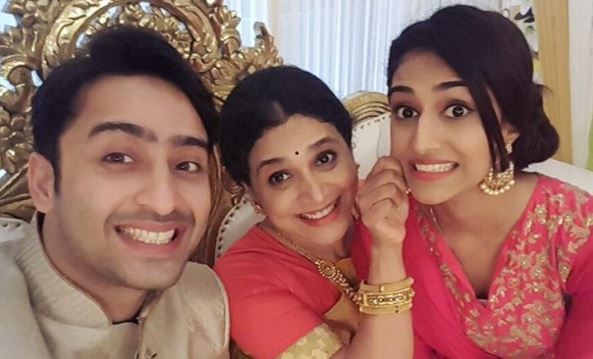 For Kuch Rang Pyar Ke Aise Bhi fans, who may have missed the recent episodes of the show, here is a recap of the drama that happened this week (January 2-January 6).
Also read: Dev-Sona's Kuch Rang Pyar Ke Aise Bhi to go off air?
Sonakshi (Erica Fernandes) spotted Ishwari (Supriya Pilgaonkar) at a temple and tried explaining to her that just like Ishwari, she was also equally unaware of being infertile. Yet, Ishwari refused to believe her and told Sonakshi that she was the reason Dev (Shaheer Sheikh) lied to her.
Even after Sonakshi's repeated requests, asking her to return home, Ishwari didn't change her mind. Later, when Dev tried to convince Ishwari to return home, she put forth a condition that she would come back if Sonakshi agreed to undergo fertility treatment.
Dev immediately informed Sonakshi about the condition, who agreed to it, but also asked if Ishwari would accept her as the daughter-in-law if the procedure failed.
The trio — Dev, Sonakshi and Ishwari — then approached a fertility clinic, where the doctor told the old lady that Dev and Sonakshi were too stressed at the moment to start with the procedure.
Soon after this, Ishwari booked two tickets to Shimla for Sonakshi and Dev to rejuvenate themselves. Although Sonakshi was happy with Ishwari's effort, she was also worried about her strong desire for a grandchild.
While the trip to Shimla was supposed to be a relaxing one, it turned out to be stressful as Sonakshi wasn't happy with Ishwari's constant interference. By deciding what Sonakshi should wear and eat, Ishwari unintentionally spoiled their trip.
On the other hand, Vicky learnt that Dev invested Rs 5 crore in Sonakshi's brother Sourabh's business. He was upset to realise that he still has to slog at office while Sourabh received the huge amount from Dev. He immediately informed Radha and Ishwari about it. Ishwari was shocked to get the news.