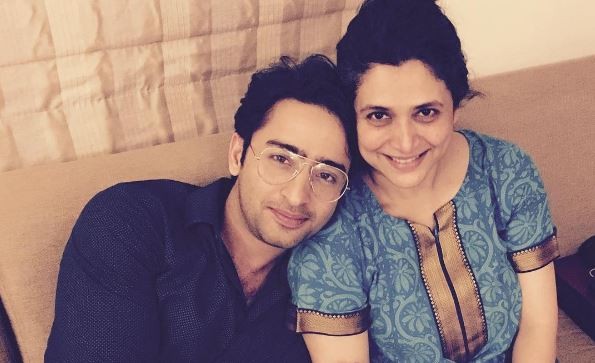 Even as ardent viewers of Kuch Rang Pyar Ke Aise Bhi have been following the show on a daily basis, some of you may have missed the recent episodes of the popular show. So we bring to you the drama that happened on the series this week (October 31-November 4).
Dev (Shaheer Sheikh) and Sonakshi (Erica Fernandes) were concerned about Neha and Ranveer's relation. Sonakshi tried to discuss the issue and help the couple reconcile their differences, but Ishwari (Supriya Pilgaonkar) once again reminded her that she was new to the family and should stay away from the family problems.
Dev, on the other hand, reached Ranveer's (Arjun Aneja) office angrily asking him how he could think of divorcing Neha. Ranveer, on his part, said that although he tried to mend the relation, Neha had always humiliated him. Dev tried to help Ranveer out by giving him the keys for the house he had bought for him and Neha, but Ranveer refused to accept it.
Sonakshi decided to rejoin work and Ishwari was extremely happy about it. Dev too supported her.
Later, during Diwali, the Dixit family decided to leave all worries aside and celebrate the festival. Sonakshi told Dev that they should gift everyone something including Neha and cheer her up. Without Sonakshi's knowledge, Dev sent Diwali gifts to her family as well. Like every year, Ishwari and Dev decided to go to the temple to distribute blankets to the poor, to which Dev agreed readily. But just when the mother-son duo was about to leave home, Sonakshi injured herself from the firecrackers and Dev rushed to help her. He carried his wife to their room and this upset Ishwari, who left for her destination without informing Dev.
The next day, Dev and Ishwari were left in shock when they received a legal notice sent by Ranveer to Neha. In the letter, Ranveer accused Neha of emotionally and mentally harassing him and trying to separate him from his family. Later, Ranveer's bhabhi arrived at the Dixit house and informed them that Dev had kicked Ranveer out of his job. Both Ishwari and Sonakshi refused to believe that Dev could stoop down to this level considering Ranveer's whole family is dependent on his income.
When confronted by Sonakshi, Dev said that he made Ranveer pay for his mistake. Since, Ranveer tried to ruin Neha's life, Dev destroyed his life in turn.
What's good? Dev gifted Sonakshi's family as he considers them as his family. Sonakshi tries to mend things between Neha and Ranveer. Ishwari supported Sonakshi for rejoining her job. Dev took care of his injured wife when she needed him.
What's bad? Neha and Ranveer have spoilt their relationship because of their ego clashes. Dev destroyed Ranveer's career by throwing the latter out of the job. Ishwari doesn't allow Sonakshi to interfere in family problems.
Conclusion: Neha and Ranveer should sort out their problems keeping their egos aside.