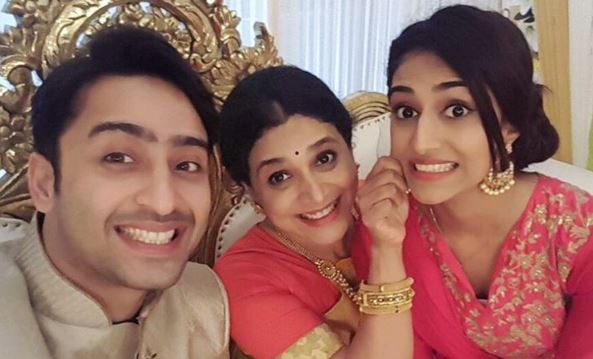 For the fans of Kuch Rang Pyar Ke Aise Bhi, who may have missed the recent episodes of the show, here we bring to you the drama that happened on the series this week (November 7-November 11).
Sonakshi (Erica Fernandes) argued with Dev (Sheheer Sheikh) over throwing Ranveer (Arjun Aneja) out of his job without consulting it with her. Dev replied to her angrily but later agreed to get Ranveer back on the job after Neha asked him to do so.
Later, Ishwari (Surpriya Pilgaonkar) told Sonakshi that she should visit her parents' house for Bhai Dooj and asked her to stay over there for some days. Dev learnt about Sona leaving for her parents' house once he reached home from work. He felt sorry for having spoken rudely to his loving wife and started missing her. Soon, Dev without informing Ishwari, reached Sonakshi's house to get her back home.
However, upon reaching the Bose house, Dev decided to stay over since Sonakshi wasn't ready to accept his apology. The lovebirds end up fighting late at night and this made Sonakshi's father Bejoy to throw the two out of the house, only on the condition that they sort their issues before allowing them inside.
Meanwhile, Ishwari was worried as Dev hadn't returned home. It was only when Neha informed her that Dev had gone to bring Sona back that Ishwari got jealous and realised Dev can't live in his house without Sonakshi. She immediately called Bejoy and was shocked to learn that Sonakshi's father had sent the two out of the house because they were fighting.
On the road, Sonakshi chose to walk on the deserted street in spite of Dev's repeated requests to get inside the car. Unfortunately, two people noticed Dev following Sonakshi and mistook him for an eve-teaser and started punching him on the street. It was only when Sonakshi rushed for his rescue that the passerby let him go. The two later returned to the Bose house after Sonakshi forgave Dev.
The next day, Ishwari stormed to the Bose family asking Dev as to why he didn't bother to inform his mother about his decision to not return home. She also expressed her anger on the Bose family for having sent her son out of the house at odd hour. Not just that, the elderly lady also gets jealous as she saw her son bonding with his mother-in-law, Asha.
What's good? Dev apologised for his mistake and made sure he spent time with his parents-in-law. Ishwari realised that Sonakshi was missing her home and allowed her to visit her parents, although she had her own motive behind it.
What's bad? Dev should have somehow informed his mother that he would not be returning home. Bejoy shouldn't have allowed Dev and Sonakshi to stay outside the house late at night.
Conclusion: Ishwari should realise that her son has grown up and that Dev and Sonakshi need to be close to each other to understand each other better.