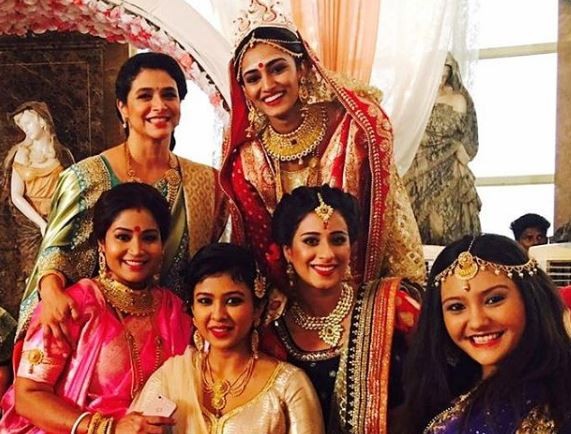 The viewers of Kuch Rang Pyar Ke Aise Bhi will soon be witnessing a major twist in the storyline, when Ishwari (Supriya Pilgaonkar) will decide to get Dev (Shaheer Sheikh) remarried.
According to reports, in the upcoming episodes, Ishwari will find the medical reports of Sonakshi (Erica Fernandes), which Dev had managed to hide from everyone. Ishwari will be shattered to learn that Sonakshi will never be able to conceive, India Forums reported. She will then confront Dev and express her disappointment. Not just Ishwari, but Sonakshi too will be shattered after learning about her medical condition.
To make the situation worse, Mamiji will instigate Ishwari to separate Dev and Sonakshi and contemplate on getting her son remarried. Unfortunately, Ishwari will fall under her influence and ask Dev to make a choice between his mother's dreams and Sonakshi.
It now remains to be seen whom does Dev choose. It will definitely be the toughest decision of his life.
Meanwhile, on Kuch Rang Pyar Ke Aise Bhi, Ishwari spoilt Sonakshi's plan to celebrate Dev's birthday.
Ishwari decided to celebrate Dev's birthday with the entire family, unaware of Sonakshi's plan. Sonakshi had arranged for a dinner date on Dev's birthday, but just when the latter was about to leave his house to meet Sonakshi at the restaurant, Ishwari requested him to spend his special day with the family as she had organised a small birthday party.
Dev found it difficult to inform his mother about Sonakshi's plan and her being waiting outside the restaurant at odd hours. Later, Ishwari too learnt about Sonakshi's plan and made an effort to apologise to her. The elderly lady said that had she known about Sonakshi's plan, she would have not organised anything at home.