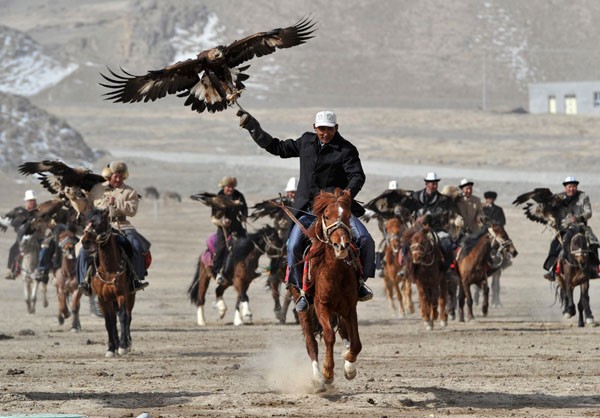 The government in Kyrgyzstan is facing a no-confidence vote after it emerged that a farm in the countryside has been selling donkey meat, substituting it for beef and lamb.
Though the country has a tradition of eating horse meat, the donkey meat scandal has sparked mass outrage and indignation that now threatens to dislodge an entire government.
The country's parliamentary committee has now given the government time till 15 March to clear the air over the scandal, else they will have to face a 'no-confidence vote.'
The incident, which now has snowballed into a 'national crisis' of sort, sparked after it emerged on 24 February that a local farm outside Bishkek, the capital and the largest city in Kyrgyzstan, has been substituting donkey meat in place of beef and lamb.
Local reports showed images of donkey carcasses in the farm slaughterhouse. The reports even claimed that it was from this slaughterhouse that the donkey meat was being sent to cafes in the country's capital.
Even though the slaughterhouse owner denied the allegations, the Kyrgyzs of the Central Asian country reportedly have stopped buying meat even from markets. Some even have stopped eating meat out in restaurants.
"People are being lied to and fed meat that they would never have eaten if they had known what animal it came from," Member of Parliament, Saidullah Nyshanov, who heads of the agrarian policy committee, said on 25 February.
"This is a matter of history. Kyrgyz have never eaten donkey meat. It is a disgrace."
The local donkey farm owner, caught in the middle of controversy has threatened to sue the journalist and swore that the donkey meat found in his farm is exported to a zoo in Hong Kong.