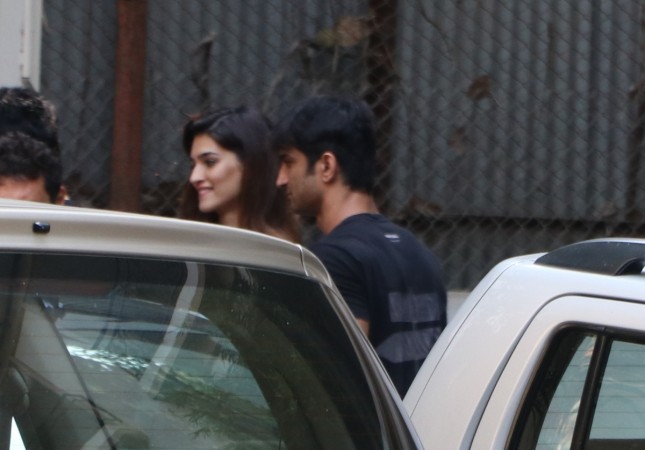 Good news for Kriti Sanon; the actress is now a proud owner of a brand new Audi Q7.
The automobile company posted a picture with the actress saying: "Lean, mean, good-looking machine. Vanity vans be gone." @kritisanon welcoming you to the family. #AudiQ7 [sic]"
Congratulations Ms Sanon.
"I am very excited to own this beautiful machine and I love taking it out for a spin. I am an admirer of the Audi Q7 and love its comfort, space and drivability. This definitely ticks off one of the items in my wish list," Kriti Sanon told media.
According to the reports, the car features a powerful 3.0 litre TDI engine that churns out 183kW (249hp) and 600 Nm of torque effectively accelerating 0 to 100 km/h in just 7.1 seconds.
For those who don't know, Sushant Singh Rajput treated himself in 2017 with Rs 1.5 crore Maserati Quattroporte. And the first person he took out for a ride was none other than his rumoured girlfriend Kriti Sanon.
Sushant spoke to media about his relationship, "It's not like I bought the car and took Kriti for a ride. I had taken the car out for a spin alone the day it was delivered. Nobody clicked any pictures then. I read about this thing between us, then there were stories about a fight and a break-up and then suddenly, probably because of the Maserati, we were back together. We are good friends. She's an engineer and I was studying to be one too before I dropped out. We're both from Delhi, big foodies and like spending time together. Period."
So, we are wondering if Kriti Sanon would return the favour and take him out for a drive too! It's a long weekend, after all, you never know.
Sushant Singh Rajput, who celebrated his 32nd birthday on January 21, was on cloud nine as his rumoured girlfriend had something to say to him.
Kriti Sanon tweeted: "Happyyyy Birthday @itsSSR !! Keep that childlike smile always alive..! May you always stay as curious and excited as ever and may all that you wish for come true!"
The rumoured couple Sushant Singh Rajput and Kriti Sanon rang in the New Year together in Zermatt, Switzerland, accompanied by some friends. Both the actors had also shared many pictures from their Swiss vacation on their social media accounts.