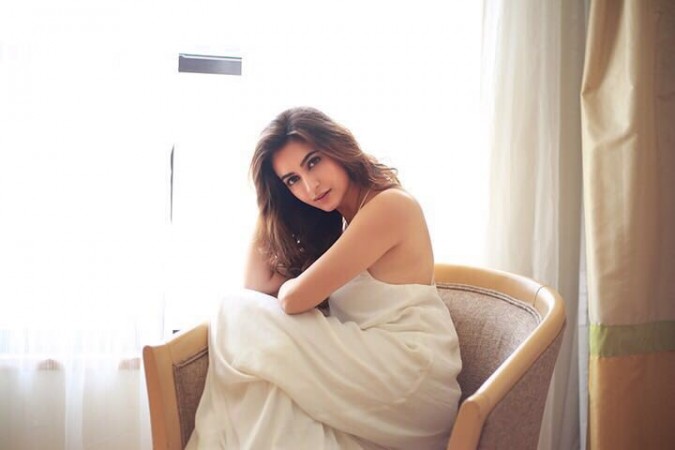 Kriti Kharbanda is the latest actress from South films to have made her debut in Bollywood. She has now entered the Hindi film scene with "Raaz: Reboot."
Like many aspiring actresses, Kriti Kharbanda has entered Bollywood with dreams of making it big. Luckily, the actress has landed in the successful "Raaz" franchise, as the horror film gives great scope to display her acting skills.
Kriti Kharbanda, who has teamed up with Gaurav and Emraan Hashmi, has played the role of a model and a young housewife named Shiana Banerjee. She will be seen as a spirit-possessed girl, which shows the other side of her talent.
Meanwhile, her performance has met with mixed reviews. Below, we bring you the comments made by some of the critics about her acting in "Raaz Reboot."
Bollywood Life: When it comes to performances, Kriti Kharbanda's possessed act looks half amusing half decent. Gaurav Arora is surprisingly good, but doesn't get much to do till now. Emraan Hashmi makes a late entry, but again, has nothing new to do. Read complete review...
Koimoi: Kriti Kharbanda makes her debut with this film and she fails to impress much. Her act as the possessed person is amusing and at times funny. Also, an irritatingly monotoned dialogue delivery pulls down her performance. Read complete review...
Bollywood Hungama: However, the biggest surprise of the film is Kriti Kharbanda. Armed with an endearing screen presence and strong performance in the film, she could just be the name to watch out for. Even though RAAZ REBOOT is her debut film in Bollywood, she just does not come across as a debutante actress. While the film essentially belongs to the aforementioned trio (Emraan Hashmi, Kriti Kharbanda, Gaurav Arora), the other actors simply help the film in moving forward. Read complete review...
Rediff: Kriti Kharbanda, who makes her Bollywood debut with this film, is strictly okay. Since most of the film is riding on her, it's sad that she doesn't take advantage of it and gives a not-so-great performance. Read complete review...