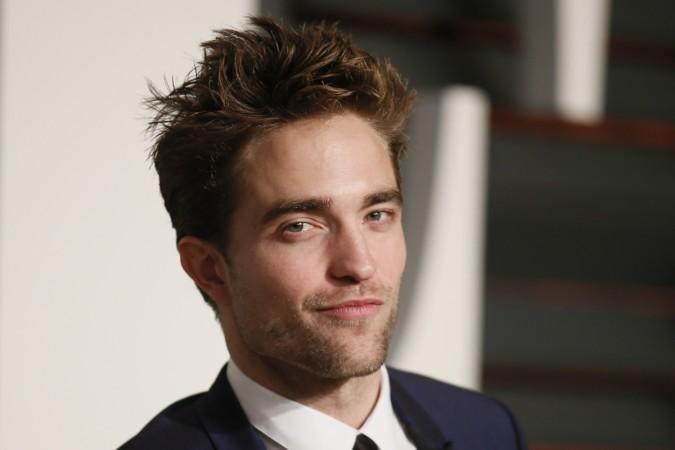 A fake news item doing the rounds has fooled many into believing that Kristen Stewart's ex Robert Pattinson is gay.
According to Now88News, the Twilight actor has admitted to being in a relationship with 31-year-old male model Brad Owens, and based on reactions on social media, a good number of fans were fooled by the "news" item.
Pattinson reportedly gave an exclusive interview to the media outlet revealing that he kept the truth a secret as he did not want to disappoint his female fans. "I completely fell for this guy and at first I thought I was confused with my emotions and I did not want to let my female fans down … But after careful consideration I felt it was best to come out to the public and confirm that I am gay," the actor was quoted as saying by Now88News, which specialises in satire.
Interestingly, Pattinson's ex Stewart recently came out as gay and even admitted to being in a committed relationship with Alicia Cargile. They have been dating on and off for the past three years. In an August 2016 interview with the New York Times, Stewart opened up about her romance with Cargile, who is also her assistant, saying: "I love her so much.
"I would never talk about any of my relationships before, but once I started dating girls it seemed like there was an opportunity to represent something really positive. I still want to protect my personal life, but I don't want to seem like I'm protecting the idea, so that does sort of feel like I owe something to people."
Pattinson and Stewart dated for close to four years and split up in 2013 after she cheated on him with her Snow White And The Huntsman director Rupert Sanders, who was at the time married to Liberty Ross.