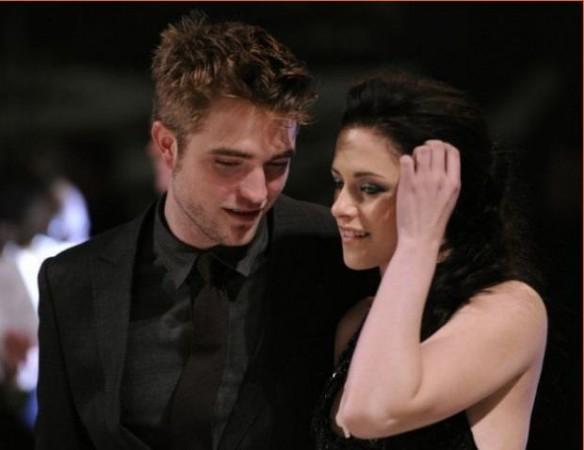 For those of you, who are still wondering how Kristen Stewart win back Robert Pattinson's love after the short break-up, here is the answer. Her special video for him reportedly moved him.
The couple parted ways in July after Kristen Stewart cheated on Robert Pattinson with her "Snow White and the Huntsman" director Rupert Sanders, prompting the actor to move out of their shared Los Angeles home.
As a final attempt to win him back, Kristen reportedly made a special video with their photos and videos during happy times - something like the Google Chrome ad where a guy begs his ex girlfriend to forgive him by sending her a film of their best times together.
"It was a last-ditch attempt at getting him back and she spent ages making the video montage using hundreds of photos and hours of home film footage of nights out and holidays. It was just like the Google ad as she cut-and-pasted lines from love poems to connect it all together," The Sun quoted a pal of Kristen as saying.
Robert Pattinson and Kristen Stewart rekindled their relationship recently after staying away from each other following Stewart's affair with her director. They were even spotted kissing by the paparazzi.
Kristen Stewart's affair with her "Snow White and the Huntsman" director Rupert Sanders, who is married with two children, almost cost her three-year relationship with her "Twilight" co-star.
She made a shocking revelation in July about her affair with Sanders and issued a public apology for cheating on Pattinson. The 41-year-old director, who is married to actress and model Liberty Ross, also offered apology for his extra-marital affair.
Robert Pattinson and Kristen Stewart severed tied following the revelation before reuniting recently.