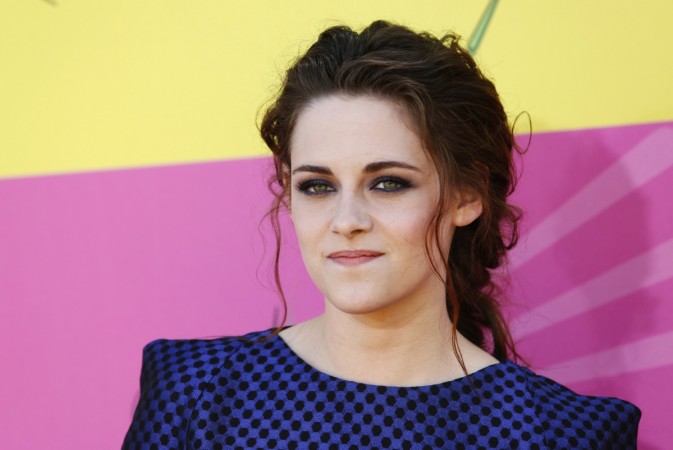 "Twilight" actress Kristen Stewart has reportedly turned down an invitation from her ex flame Robert Pattinson to meet up with him at the 2015 Coachella Music Festival.
The Hollywood Life reported that Pattinson wanted to introduce his fiance FKA Twigs to Stewart and that's why she refused to meet up with him.
"Kristen had no interest in meeting FKA. Rob actually invited Kristen to meet her at Coachella, but Kristen felt it would just be awkward," an insider told the website. "Coachella was always their thing, and it just didn't feel right for Kristen."
FKA Twigs aka Tahlia Debret Barnett was performing at this year's music festival that goes on for two weeks every summer, and the 25-year-old Twilight star did not want to deal "with the drama of seeing Rob with Twigs."
And not only did Pattinson invite his ex-flame to Coachella, he also wanted her to attend his and Twigs' wedding. The Two weeks singer is reportedly okay with Stewart dropping bythough she initially had some reservations.,
"Twigs isn't sure why he would consider inviting Kristen to their wedding - considering the circumstances of their split," a source shared. Initially she thought that Pattinson might not want someone who cheated on him to be present at his wedding, but now everything seems to be fine.
The website also reported how the family of the 28-year-old actor is very supportive of the couple tying the knot. "They think she's great for him, and are happy that it wasn't Kristen in the end because they didn't have the same feeling for her they have for Twigs," the source explained.
Pattinson and Stewart broke up in 2012 when the latter was pictured kissing "Snow-White and The Huntsmen" director Rupert Sanders in Hollywood Hills. Though the couple sorted out their differences and got back together for a while, they called it quits after the release of the final installment of the Twilight Saga "The Breaking Dawn -- Part 2."