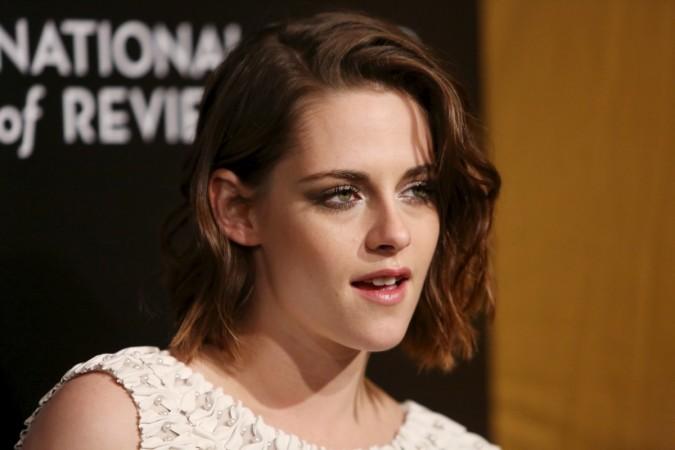 Kristen Stewart will celebrate her 26th birthday Saturday, April 9, 2016. The actress, who has recently posed for her sexiest Chanel campaign where she has gone braless, has had quite an eventful year and most often was in news for her rumoured relationships. In the last couple of months, she has been making headlines for rumours about her dating Soko. And if new reports are to be believed then, even her ex-boyfriend Robert Pattinson is happy for her.
Stories about Stewart and Soko's speculated relationship are all over the web. Various reports have said the two of them are very happy together and look very committed. The duo has been spotted at various occasions, exchanging PDA.
According to BitBag, Stewart has never looked this happier and is feeling great being with Soko. The actress apparently likes the idea of dating a non-American and the two women share various similar personalities traits that make them look made for each other.
The website further said that Stewart's ex-boyfriend and "Twilight" co-star is also very "pleased" to hear that his ex-girlfriend is happy in her new relationship. While many believe that Stewart might be getting serious with Soko to get over Pattinson, the actor, on the other hand, is said to be happy that his ex-girlfriend has moved on because he is also reportedly tying the wedding knot with singer FKA Twigs.
Going by this report, it doesn't looks like there is any ambiguity or bad blood here. So does this mean that the actress' ex-boyfriend and her current rumoured girlfriend will plan her birthday celebrations together?
If this happens, will Pattinson's fiancé Twigs be upset that her reportedly to-be-husband is planning to celebrate his ex-girlfriend's birthday?
Well, to know the real story behind all these new relationships, fans will have to wait for more new reports.