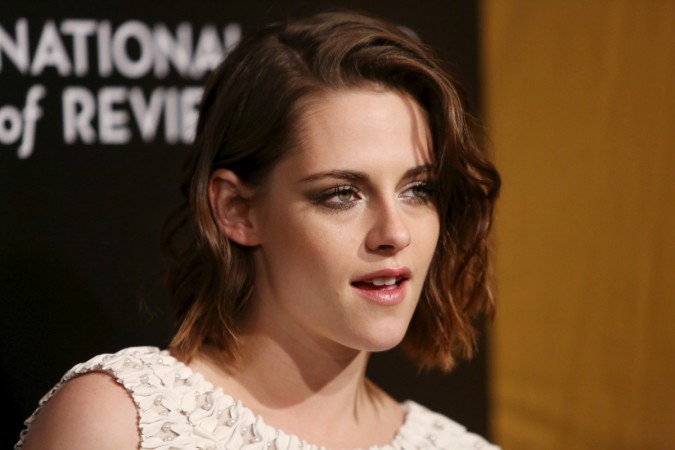 Robert Pattinson's ex Kristen Stewart received a warm welcome from rumoured girlfriend Soko as she touched down Sunday at the Charles de Gaulle airport in Paris, France.
According to a Daily Mail report, Soko greeted Stewart with a bouquet of flowers and in her happiness immediately threw her arms around the "Twilight" actress. Even Stewart appeared glad to be in the French musician's company, the website said.
Romance rumours first started doing the rounds earlier this month when Soko and Stewart were spotted in Los Angeles leaving a vegan restaurant. Neither Stewart nor Soko, real name Stéphanie Sokolinski, have confirmed rumours they are dating. But Soko has apparently hinted at being in a relationship with the actress.
On March 10, the 30-year-old singer posted on Instagram a picture of her FaceTiming someone, and captioned it "FaceTime Romance." "Spending every minute of my days and nights loving her from afar [sic]," she added.
On March 9, Soko tweeted about something being only four days away, and it seems to have been a reference to Stewart's arrival in Paris.
The Daily Mail further noted that Soko has, on more than one occasion, posted on social media about missing a special lady.
There has been a lot of talk regarding Stewart's sexual orientation, especially following her rumoured relationship with Alicia Cargile, an American visual-effects producer and coordinator.
Speaking about defining her sexuality, she told NYLON magazine in 2015: '"If you feel like you really want to define yourself, and you have the ability to articulate those parameters and that in itself defines you, then do it.
"But I am an actress, man. I live in the f**king ambiguity of this life and I love it. I don't feel like it would be true for me to be like, 'I'm coming out!' No, I do a job."