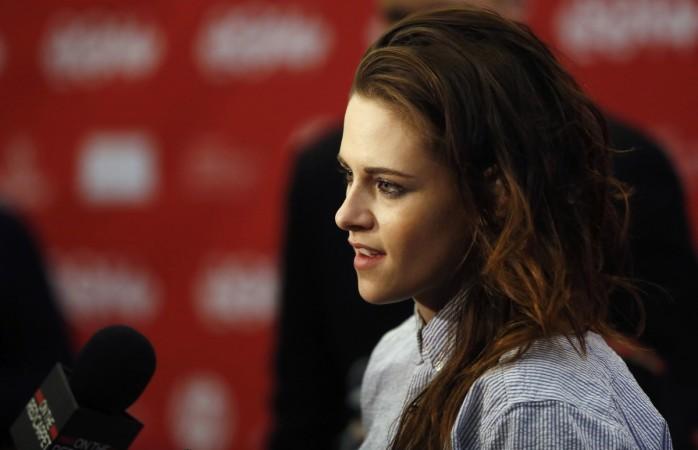 There has not been an official confirmation of whether Kristen Stewart and Nicholas Hoult are an item. But the two lent each other support as they took part in the Ice Bucket Challenge together, after being challenged by actress Anne Hathaway.
The "Equals" co-stars not only poured freezing water over their heads, but also dunked their heads in the ice bucket for close to 15 seconds.
"Here's to the fight against ALS. Richard, I love you. Hathaway, get this—this is a f--king real challenge," Stewart said, before she, Hoult and pal Scott Fahrendorf immersed themselves in cold water.
But much to Stewart's bad luck, her male pals went on to douse the actress with yet another pail of ice cold water, thereby interrupting her train of thought when it came to passing on the challenge.
Finally, she called out Jenny Lewis, Brie Larson, and Jacki Weaver, and Hoult nominated Craig Roberts, Joe Dempsie and Colin Firth.
At the end of the video, they also urged fans taking up the challenge in California to be eco-friendly. "In good faith you must believe that all of this was done with dirty bath water. Please be considerate of California water conservation," Stewart said.
Hoult and Stewart first sparked romance rumours when they were photographed grabbing a bite at a sushi restaurant in Japan. Since then a number of reports have emerged claiming that the two co-stars are dating each other.
"Nick is besotted with Kristen. They're a match made in heaven, they're both anti-fame and share a very strong work ethic," a source told the Daily Star.
"Almost as soon as Jennifer told Nick it was over between them, he began seeing Kristen.
"But they were both worried about making the news public. For one thing, they're private at the best of times, but they also didn't want people thinking there was any overlap in their relationships," the source said.
However, there are also reports that Hoult's former girlfriend, who is said to be dating Coldplay frontman Chris Martin, is not yet ready to call off her relationship with Hoult.
"It's been only a few weeks since Jennifer Lawrence broke it off with Nicholas Hoult, but Kristen moves fast!" a source told August 25 print edition of OK! Magazine, according to Classicalite. "Kristen, 24, who stars as Nicholas's lover in their upcoming film Equals is making her move...K-Stew is sweet on Nick. This is so low-class from Jennifer's point of view. As far as she's concerned, she and Nicholas are just on a break."