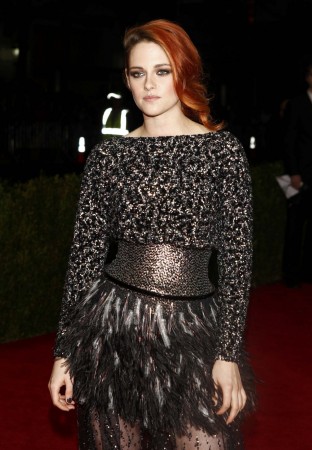 Ever since Nicholas Hoult and his girlfriend Jennifer Lawrence reportedly called it quits, rumors of him dating his "Equals" co-star Kristen Stewart has been doing the rounds.
Although the two are yet to comment about the link-up rumors, they recently spoke about falling in love, on screen.
The two will be paired opposite each other in "Equals," and Hoult said it wasn't weird playing lovers as he shares a great chemistry with Stewart.
"It's always a weird position to be put in any film where the director chooses two people and is saying, 'Hey, potentially in this world I'm creating, you two could fall in love,'" said Hoult, reported People magazine.
"Sometimes [this kind of situation] feels forced and tricky and awkward, but the kind of environment [director Drake Doremus] created was straightforward and easy. Kristen is a great actress, and that just makes it very relaxed and my job very easy."
"Equals" is set in a futuristic world where people have lost the ability to emote, until a few regain the ability.
Talking about the film, Stewart added that she isn't afraid to show emotions, but conceded that it's important to find a balance between the head and the heart.
"I'm definitely not afraid of feels," she said. "My life revolves around it, actually. Finding the balance between the head and the heart is important, but I've always been driven by the gut."
It remains to be seen if Stewart's instincts will lure her into Hoult's arms, who is said to have split from his girlfriend, Lawrence, due to her "explosive ego," as several media reports pointed out.
"Jen is still desperately trying to get back with Nicholas after he broke up with her," a Celebrity Fix source revealed. "They're still talking but Nicholas is moving on. He hates how in love with fame Jen is, and he told her he hates dating an A-list actress."
"That was the most hurtful to Jen because she's worked so hard for her achievements and she's so proud of her career. But Nic wants a more low-key girlfriend," the source added.
Interestingly, both Hoult and Stewart have engaged in on-screen romances that later turned them into off-screen couples.
While Stewart was previously linked to her "Twilight" co-star Robert Pattinson, Hoult started dating Lawrence after meeting on the sets of "X-Men: First Class."