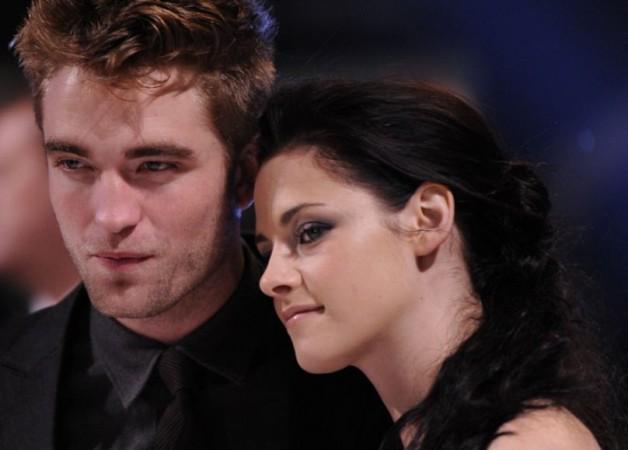 "Twilight" star Kristen Stewart has gained 15 pounds for her role in "Still Alice" and celebrated Hollywood dietician Lisa DeFazio has revealed that gaining weight has been a healthy process for the actress, as she is looking much healthier and happier.
"She definitely has gained weight, however, it is not a bad thing! She was getting to be too thin anyway, and now it appears she is eating, looks healthy, happy and has some curves," DeFazio told Hollywoodlife.
Photos from the sets of "Still Alice" show Stewart looking visibly heavier and her fans are wondering how she gained weight so quickly.
"When trying to gain weight, there is a right and wrong way to do it," DeFazio explained, adding, "Increasing calories is important, but the quality of the calories is just as important. An actor should not just eat cookies, chips and fast food! The fat, salt and cholesterol will accumulate in the body. The healthy way to gain weight is by eating lean protein like fish, chicken and beans, drinking high calorie weight gain protein shakes, including carbohydrates like rice and pasta, and fruits and vegetables."
Stewart's weight gain had sparked off rumors that she was pregnant and fans started speculating that she might be pregnant with on-again, off-again boyfriend Robert Pattinson's baby.
However, one of Stewart's friends cleared the confusion stating: "Kristen is absolutely not pregnant. She has put on a few extra pounds for a movie role and that's it. She's already so thin so a few more pounds makes a noticeable difference, she's still thin," reported the website.
"Don't get me wrong, Kristen would love to be a mom one day and have little regrets running around, but not for a while. Her priority right now is her work," the insider added.
Stewart is currently busy shooting for "Still Alice" in L.A.