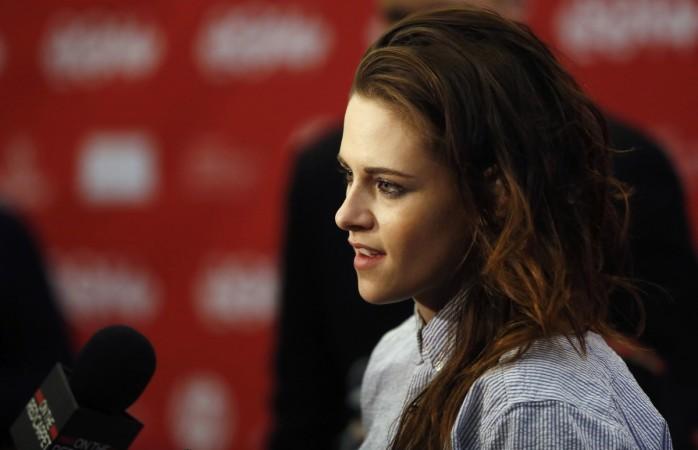 Kristen Stewart and Alicia Cargile have sparked romance rumours after multiple sources noted that the couple is extremely affectionate with each other, and their body language indicates they might be more than friends.
Cargile, a Los Angeles-based visual effects producer, is also reportedly living with Stewart and a Radar Online source revealed that the two have become inseparable. Photographs from their Hawaii vacation last week show them holding hands and they are believed to have got matching tattoos as well.
"They are inseparable and mimic each other's everything," the friend of the "Twilight" actress told Radar Online of their matching right-arm tattoos of arrows pointing in the same direction.
"When Kristen and Alicia were in Hawaii for New Years, I am sure that they thought no one was going to see them," the insider said. "But they are not exactly nonchalant about their relationship anymore."
Stewart no longer cares what other people think, especially after her affair with then married director Rupert Sanders grabbed international headlines.
"Kristen is happy and she is just being herself. She doesn't need to worry about where her next role is going to come from nowadays because she has proven herself as an actress," the source added.
Interestingly, this is not the first time Stewart and Cargile have been linked together. Speculation about the nature of their relationship has been doing the rounds since April when Star magazine claimed that Stewart fell in love with Cargile after her longtime friend became a source of support at the time of her split from Robert Pattinson.
"Love is love to Kristen. She's really happy with Alicia," a source told the magazine about Stewart dating a woman, according to Sugarscape.
They were also reportedly spotted kissing during a night out when the duo was dancing and polishing off a bottle of champagne. At one point "she put her arms around Kristen's neck and Kristen put her hands on her waist," an eyewitness told Popdust. "After about 30 seconds, Kristen started laughing, kissed Alicia right on the lips then rested her head on Alicia's chest and hugged her tight. It was totally hot!"