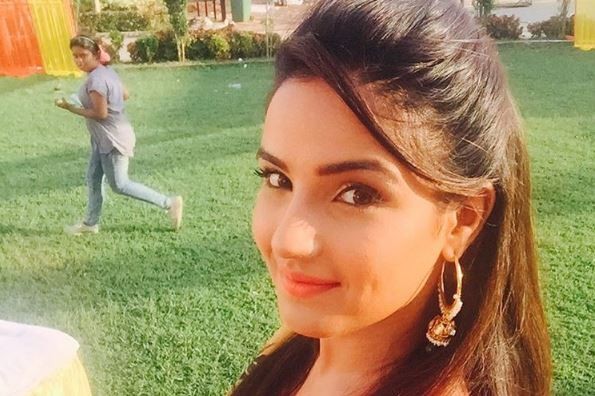 Krishna Janmashtami, which marks the birth of Lord Krishna, is being celebrated by devotees across the world with a lot of zeal and enthusiasm. Dahi Handi and Rasa Lila (Raas Leela) are two of the major events organised during the festival.
Dahi Handi is celebrated in a grand manner, especially in Maharashtra. Clay pots with curd or butter are hung at a certain height and residents from a tower or use ladder and compete against other teams to break the pot. On the other hand, Rasa Lila involves people performing various dance acts depicting Lord Krishna's life.
On this festive occasion, television actors have shared some memorable moments of Krishna Janmashtami from their childhood.
Jasmin Bhasin: "The fondest memory of my childhood is going to see Krishna Jhankis. I am more of a spiritual person than religious so, I don't really worship idols. I believe in presence of Lord everywhere around us but with Krishna I have always had a special connection," she told Times of India.
Ankit Bathla said that his mother used to dress him up like Krishna and that it used to be great fun. He also used to perform dance acts on Krishna. Ankit had also attended courses at ISCON and is always left awestruck with the deity's magical journey.
Jay Soni, who will soon be seen playing Lord Krishna on four shows at a time – "Santoshi Maa," "Gangaa," "Waaris" and "Bhabhiji Ghar Par Hai" – is very excited, as this will be the first time he will be playing God. "Playing Lord Krishna and that too I will be seen during Janmashtami was a strong reason for me to take up the role. I am Lord Krishna believer. I like his persona and aura," he said.
Asmita Sood: "My family is an ardent follower of Lord Krishna. As a child I remember the excitement of the festival, I used to stay up till 12am for Janamashtami. We also visited ISKCON temple in Delhi which used to be decked up so beautifully with flowers on this special day."
Shashank Vyas said that he likes the decorated jhankis on Janmashtami. He also loves to listen to the dahi handi songs and visit the ISKCON temple during the festival.