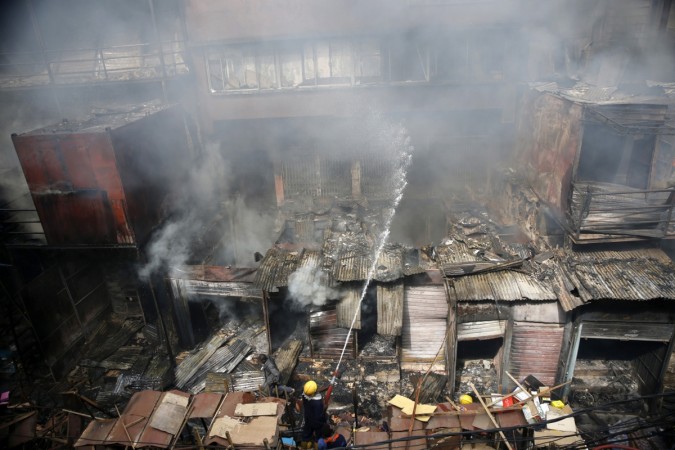 A fire that broke out in a commercial street in north Kerala's Kozhikode town on Wednesday night gutted at least 10 shops and damaged several others, but no harm was caused to life, police said.
The incident occurred at around 10 pm at the famous sweet meat street of the city, called Mittai Theruvu. At least 12 fire tenders from Karipur airport, Kannur and Malappuram were rushed to the spot to douse the fire, PTI reports.
The fire has been brought under control but hasn't been completely extinguished. The fire tenders are putting in all efforts to put out the fire, Home Minister Ramesh Chennithala said.
The reason behind the fire is still uncertain, but a short circuit is believed to have caused the massive destruction.
"Short circuit is believed to have caused the fire," Chennithala said.
Mittai Theruvu is a famous street and also the commercial hub of Kozhikode. In 2007, at least six people were killed and 50 injured when a firecracker shop caught fire in the street.