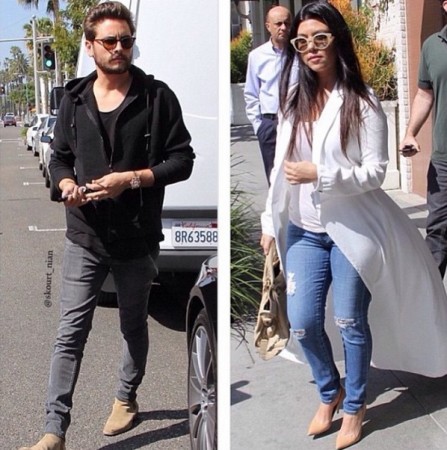 "Keeping Up with the Kardashians" star Scott Disick has become talk of the town for his nasty behaviour, including cancellation of his UK appearance and inappropriate comments on a female student during a short visit to "Tiger Tiger" nightclub in Leeds, England.
Earlier this week, the reality star informed his UK fans that he had to cancel his scheduled meetings in Bournemouth, Southampton, Croydon and Brighton. "Sorry to all my UK fans had to cut my UK trip short , love u and miss you already London. Can't wait to come back soon!" he tweeted.
However, the post did not impress his followers and they expressed their anger on the comment section. The furious tweets ranged from "Gutting! You obviously got a refund though yeah?" to "Dnt come bak".
Meanwhile, the Kardashian family was reportedly shocked to see him in Paris instead of attending his scheduled meetings in London, according to Radar Online.
"Kim was totally shocked when Scott showed upabout his unsavoury behaviour. She couldn't believe that he would blow off events that he had been paid for to come to Paris. Kim is all about business and this was business. He had been paid to be there and he totally shirked his responsibility," a source close to the Kardashians told the entertainment site.
In the meantime, a report by The Tab Leeds claimed that Disick made some indecent comments on a female student at the "Tiger Tiger" nightclub in Leeds, England. As per the article, a video footage uploaded on Instagram shows the celeb saying, "If some single guys get over here, they'll probably have a good time. This s**t looks f***ing crazy. I bet she's looking to s**k somebody's d**k."
There are also several speculations that "Keeping Up with the Kardashians" star invited several women to his hotel suit in Paris and his recent reunion with Kourtney was a disaster. "The reunion was very tense and she was very mad at him but couldn't really express it because they were with the kids," a source told Hollywood Life.
The source also indicated a split between the celebrity couple is likely and said, "She's at the end of her rope and if he doesn't come back ASAP she's changing the locks!"