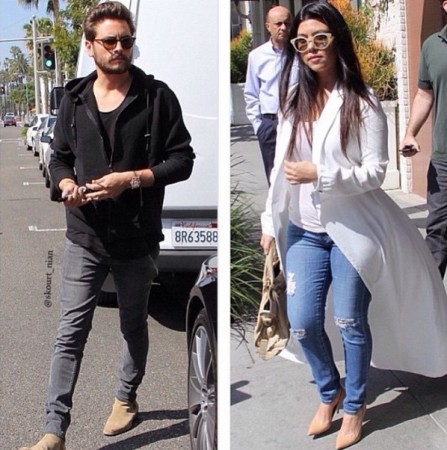 Kourtney Kardashian's split from her longtime beau Scott Disick has provided the much required drama for their family reality show "Keeping up with the Kardashians."
And if a new Star Magazine report is to be believed, then things are going to get interesting in the upcoming episodes, for momager Kris Jenner is set on finding a new boyfriend for her eldest daughter.
A family insider even claimed that Kris is auditioning guys who will bring the spark and drama to the show.
"She is literally auditioning men right now," the source said, according to Celeb Dirty Laundry. "On the show it will look like Kourtney is going on blind dates and online dating, looking for Mr. Right. But, in actuality Kris is handpicking guys who will bring spark, and drama, and excitement to the show."
One of the men who has caught Kris' eye is "The Bachelor" star Chris Soules, who was popularly known as "Prince Farming" on the ABC dating reality show. Another Bachelor Nation favourite is Nick Viall, who appeared in Kaitlyn Bristowe as well as Andi Dorfman's season of "The Bachelorette."
"Nick had hoped to become the next Bachelor, but now that those dreams have been dashed he is game to vie for Kourtney," the source dished.
Kourtney is reportedly out to teach her estranged partner Disick a lesson. According to a Radar Online report, things between the pair worsened following the release of a preview for the upcoming season of "Keeping up with the Kardashians."
"Since that episode was shot, things have obviously changed a lot between them. Although she was overly fair when it comes to their kids by giving him joint custody, she is not going to play fair anymore when it comes to their money," a source told the media outlet.
"Kourtney told him that she is going to leave him broke, and by the time she is done with him he will never get another job on TV again," added the source.