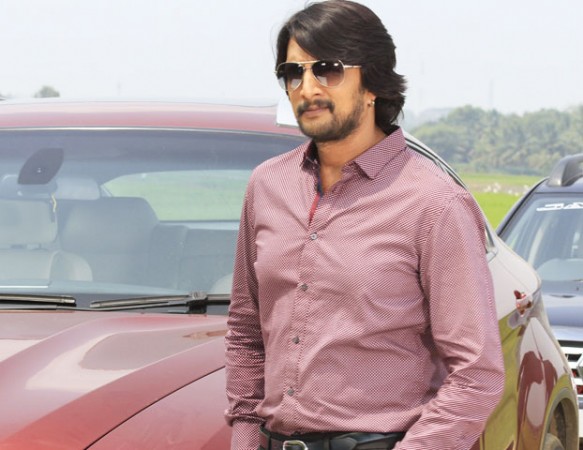 Kiccha Sudeep, who is basking in the success of his latest movie "Kotigobba 2," has said that he would like to work with Ajith someday. He also spoke highly about the Tamil actor's personality off the screen.
"We know each other for quite a long time. We used to exchange emails for two years before our lives took different ways. If given an opportunity, I would definitely like to share screen space with him," Sudeep said in an interview, adding that Ajith is one of his favourite persons, which is one of the reasons he wants to work with him.
Sudeep points out that they are not thick friends but share a mutual respect. "To me, he is a very real person who doesn't fake anything on and off the screen. It is so amazing to see how he carries himself. On watching his films, I feel he doesn't expect too much from them and he does what he feels."
The Kannada superstar revealed that Ajith is not a person who tries to hide his age on screen and that it takes a lot of courage to do it. Heroes, said Sudeep, including him, try to look young on screen and that is where Thala stands different from the rest.
Sudeep is presently working on his mega-budget movie, "Hebbuli." His recent movie, "Kotigobba 2" has performed well at the Karnataka box office. But its Tamil version, "Mudinja Ivana Pudi," has failed to keep the cash registers ringing at the Tamil Nadu box office.
"Kotigobba 2" is a masala-entertainer, written and directed by leading Kollywood filmmaker KS Ravikumar. Sudeep has paired up with Nithya Menen in the movie, which was released on Aug. 12.