Photographs have surfaced showing the emotionally charged moments with people shedding tears of joy as hundreds of South and North Korean families, separated by the 1950-53 Korean War, met each other for the first time.
Moments filled with emotional outbursts was a first of such events since 2010, where 436 South Koreans visited the North for three days, to meet their relatives.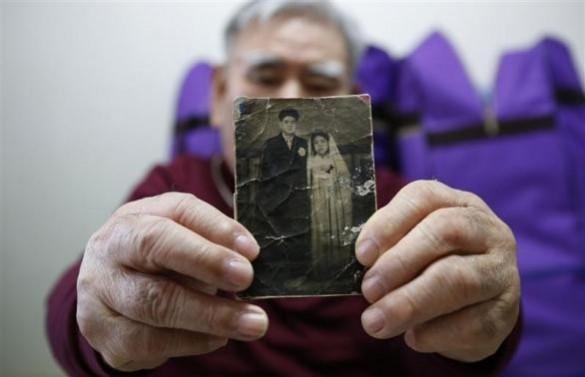 This time, a total of 82 elderly South Koreans - accompanied by 58 family members - met with 180 North Korean relatives at a hotel at Mount Kumgang, a popular resort in the North's east coast, South's Yonhap News Agency reported.
The emotional reunion came as Seoul and Washington prepare to begin their annual joint-military exercises next week, which has been denounced by North Korea as a 'rehearsal' of a nuclear war against them.
The reunions, which appear to be a rare sign of the improving ties between the two countries that have technically been in war for over 60 years, have become a reality after Pyongyang's recent conciliatory overture towards its southern counterpart.
After months of aggressive war rhetoric, North Korea has finally warmed up towards South Korea and the US. Seoul has called the reunions a first step towards improving peace and stability in the peninsula.
As the three-year war ended in a ceasefire, and not a peace treaty, millions of Koreans have remained estranged across the border. There is no direct means of contact between the ordinary citizens of the two countries.

Another round of around 450 people from both sides will be reunited after the Thursday-Saturday reunions in Mount Kumgang.
Even as the reunion brings forth some home in improving ties, the joint military drills to be held in South Korea looms large as a problematic political situation.
North has, in the past, shown hostility to the joint military exercise, despite Seoul's insistence that they are defensive in nature and not aimed at any war practices.
Last year, North issued a series of threats aimed at the joint military exercises, staged shortly after the controversial 12 February nuclear test. North Korea, at one point, even went to the extent of warning the two countries that it would reduce Seoul and Washington to a "sea of fire" with a nuclear attack.