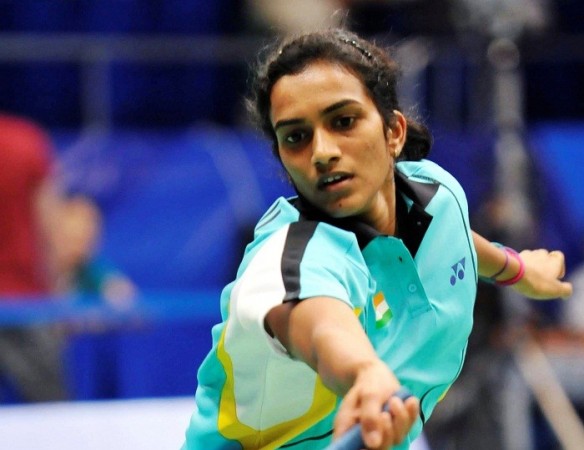 India's performances in the Korea Open have been rather surprising, with players such as Kidambi Srikanth and Parupalli Kashyap, who faced easy first round opponents, dumped out of the competition in the first round itself, while PV Sindhu and Ajay Jayaram, who faced quality opponents, have progressed into the second round of the competition.
Hence, Sindhu and Jayaram, who are the only two Indian shuttlers remaining in the competition, will be under huge pressure when they face their respective second round opponents on Thursday. Sindhu faces Japan's Sayaka Takashi in the women's singles and Jayaram squares off against Wong Wing Ki Vincent in the men's singles.
Both the shutttlers from India should be confident heading into their respective matches after defeating top players. Sindhu defeated former world champion, Ratchanak Intanon, and Jayaram defeated sixth seeded Viktor Axelsen, who has been one of the most consistent players in the badminton circuit.
If Sindhu plays up to the same level as she did against Intanon, the Indian shuttler should not have any problem in defeating Sayaka Takashi, and with it reaching the quarterfinals of the competition. However, Sindhu cannot afford to take it lightly against Takashi, who enjoys a 1-1 win-loss record against the Indian.
Sindhu, without a shadow of doubt, is one of the most talented and aggressive players in the circuit, but her consistency has been a major problem. She needs to back up her huge wins against top players with consistent follow up victories, which she sometimes lacks.
In the last World Championships as well, Sindhu defeated Li Xuerui with a dazzling performance, but then went cold in the next match against South Korea's Sung Ji Hyun. She cannot afford to repeat the same in the Korea Open, after defeating Intanon in a masterclass performance.
Talking about masterclass performance, Jayaram's against Axelsen was a perfect match, with minimal errors as the Indian had answers to whatever was thrown at him by the Dane.
Jayaram will be eager to deliver the goods against Wong Wing Ki as well. Both the shuttlers have met each other twice in their career, with one victory apiece.
Jayaram, who is lesser known amongst the Indian singles players in the badminton circuit, has a strong chance of progressing to the quarterfinals if he can maintain his first round form, which helped him see off Axelsen.
Where to follow live
PV Sindhu vs Sayaka Takashi match has been scheduled for 12:40pm (9:10am IST), while Ajay Jayaram vs Wong Wing Ki Vincent is set for 3pm local time(11:30am IST) start.
Live scorecard of all the matches can be followed here.