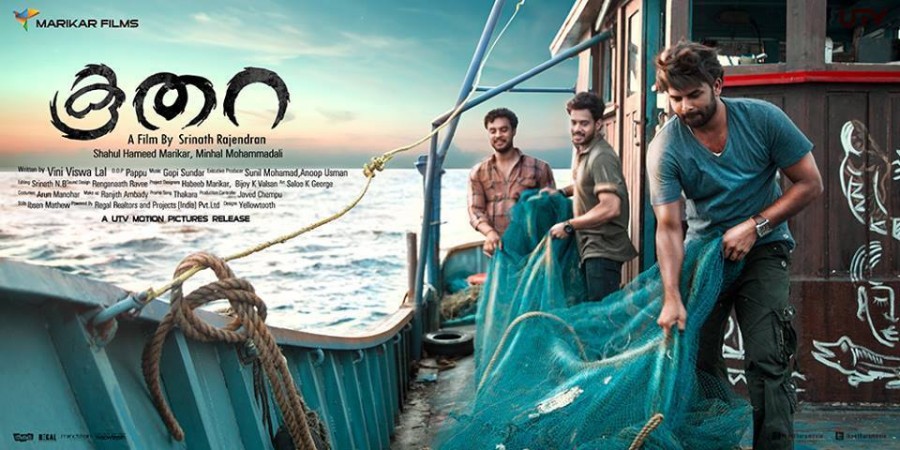 "Koothara," directed by Srinath Rajendran opens its box office collection with an average of ₹1.3 crore, according to Box office Capsule.
"Koothara" revolves around the life of three friends, Koobrin (Bharath), Tharun (Tovino) and Ram (Sunny Wayne), who are engineering students. Later, they will be suspended for their misbehaviour in college. They meet a mysterious character Usthad Ali (Mohanlal) who is a fisherman. Their association with him changes their attitudes towards life. Their life after meeting Ali defines the plot of the movie.
"Koothara," starring Mohanlal, Sunny Wayne, Bharath and Tovino Thomas was one of the much awaited films of the year. Unlike Srinath Rajendran's first film "Second Show," the youth starrer evoked an average response from audience as well as critics.
Mohanlal's performance in a cameo role also received appreciation. "Mohanlal manages to lift the rapidly nose diving film with his mesmerizing screen presence and menacing one liners delivered in North Kerala accent. The basic problem that plagues "Koothara" is that intertwining of the contrasting strands in the plot is not completely handled. The trio who have love hate relationship with the campus and studies, see their life moving in to strange territories as movie takes a turn. Their meeting with the mysterious man Usthad open new vistas for them by offering new vignettes on life", said Raj Vikram from Metromatinee
The cinematography of the movie is well appreciated for his work and the music of the film done by Gopi Sunder has produced mixed opinion. "Though the music of the film is different, one will have to wait and see how audience is going to receive them. The background scores of the film managed to support the scenes of the film" reported Nikhil from Manorama Online.
"Koothara" which was released at 92 theatres in Kerala also have a big star casts with Bhavana (as Swathi), Janani Iyer (as Noora), Gauthami Nair (as Roshini), Madhurima (as Sheishta), Baburaj, Ranjini, Neena Kurup and Arun Benny. The film is scripted by Vini Vishwa Lal and cinematography is done by Pappu. The film is produced by Shahul Hameed Marikar under the banner of Marikar films