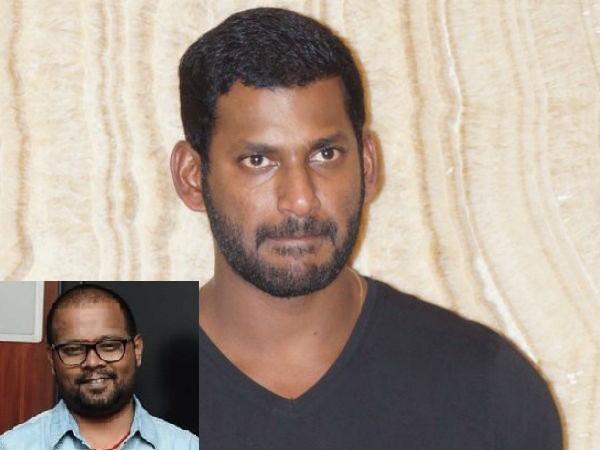 Producer Ashok Kumar's death has reaffirmed that the film industry is not a bed of roses. The unfortunate incident has thrown light on what filmmakers undergo and the shady deals that happen between the producers and financiers.
Kollywood has suddenly woken up to admit the reality that existed for ages. A few have come out and accused financier Anbu Chezhiyan of harassing and threatening people after Ashok Kumar, in his death note, held him responsible for his suicide.
Vishal, president of Tamil Nadu Producers' Council and Secretary of Nadigar Sangam, slammed Anbu Chezhiyan and demanded justice for Ashok Kumar. He went a step ahead and said he will not spare the financier even if ministers and politicians rally behind him.
However, it looks like Kollywood is not ready to take a stand against the producer as the industry allegedly has much deeper ties with Anbu Chezhiyan. It is clearly evident after bigwigs from Tamil films chose to maintain a stoic silence over Ashok Kumar's suicide even as it is widely debated on TV.
Kamal Haasan, who is known to be vocal about various social issues, is yet to react to the tragic incident. The Ulaganayagan did not even offer his condolences.
Anbu Chezhiyan lends money to the films of A-list stars as well many mid-range and upcoming actors' films. As per reports, he is involved in 40-50 percent of the movies made in Kollywood in a financial year.
In fact, Anbu Chezhiyan has also financed a few movies of Vishal because of which Twitterati is wondering if the Tamil actor's concern is genuine or just an eyewash.
People have also posted a few photos and videos of Vishal and leading producer KE Gnanavelraja praising Anbu Chezhiyan which can be found below:
Director Suseenthiran's claims further shed light on the connections that Anbu Chezhiyan has with Kollywood. He said that Ajith walked out of Naan Kadavul a few years ago and also revealed the influence of the financier on musician D Imman. It is rumoured that Anbu decides which project the music director has to pick and which to reject.
Also, Sarath Kumar's refusal to condemn Anbu Chezhiyan indicates that Kollywood cannot do away with the financier as he feels that the deals happen only after both the parties mutually agree on the terms and conditions.
Therefore, one cannot expect any radical changes in the business of Kollywood cinema. But let's hope the victim's family gets justice.