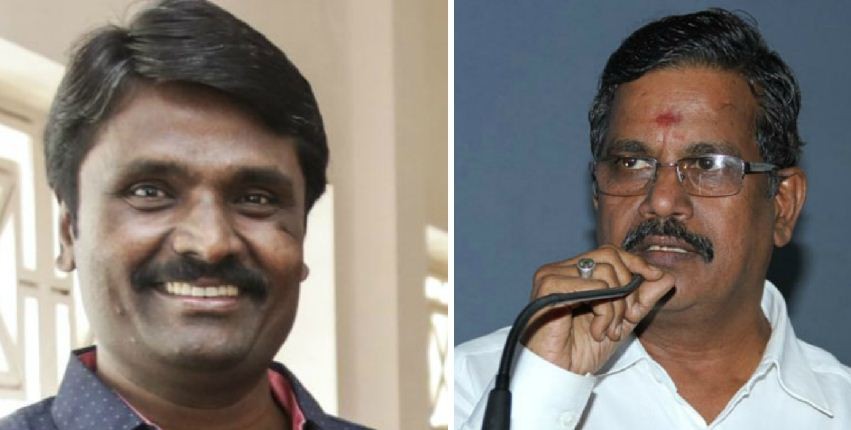 Kollywood is divided over financier Anbu Chezhiyan, who has been named by producer Ashok Kumar in his suicide note as the reason why he took the extreme step.
After a section of people in the film industry revealed the horrible experience faced by them at the hands of the financier, many filmmakers have now put their weight behind him, stating that they were never harassed by him.
Devyani, actor and wife of filmmaker Rajakumaran, claims she met Anbu Chezhiyan only after the first copy of their movie Kadhaludan was ready.
"We received the money even without meeting him. We completed the project as planned before and returned the money. The rumour of us facing harassment is not true," she said at a press meet.
Leading filmmaker Kalaippuli S Thanu recalled an incident when Lingusamy's hit movie Rajini Murugan faced financial trouble, and said Anbu Chezhiyan came to the rescue of the producer.
Indicating that Anbu Chezhiyan is flexible in business dealings, Kalaippuli S Thanu said he cleared the loan to Anbu Chezhiyan after paying all the others who funded his mega-budget film Kabali.
While Pachu Arunachalam said Anbu Chezhiyan was like an ATM machine for the film industry, Mano Bala claimed many filmmakers would not have survived in the industry without the financier. T Siva and Elred Kumar also voiced their support for the financier.
Meanwhile, Sundar C released a clip in which he is seen saying he never faced any bitter experience from Anbu Chezhiyan and declared that he is a supportive financier.
Vijay Antony was the first to throw his weight behind Anbu Chezhiyan after a section of the industry verbally attacked the financier over his money-lending ways following the suicide of Ashok Kumar.
Kumar, a relative of actor-filmmaker Sasikumar, held Anbu Chezhiyan responsible for his suicide, citing the pressure and sufferings he faced because of the financier.
Sasikumar, Vishal and a few other big names want Anbu Chezhiyan to be punished for the death of Ashok Kumar.
A case of abetment of suicide under Section 306 of the Indian Penal Code has been registered against him. However, the financier has been untraceable ever since the controversy broke.