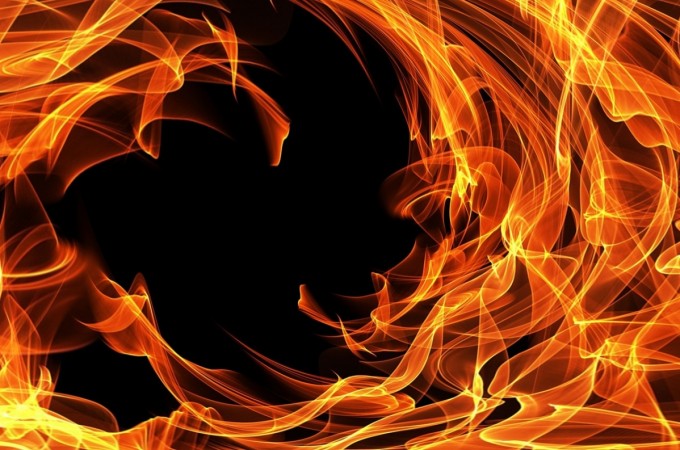 At least two people died and five were injured after a fire broke out at the five-storied Golden Park Hotel in Kolkata's Ho Chi Minh Sarani area at 3 am on Thursday. The hotel is situated near the US Consulate and the UK High Commission in the city.
At least nine fire tenders rushed to the spot after receiving information about the fire. Firefighters took three hours to bring the flames under control and also rescued over 30 people from the hotel. Some people were rescued using ladders, while rescue workers guided others outside the hotel. A few people reportedly jumped from the windows to escape the fire.
The two deceased — Anup Agarwal and Jugalkishore Gupta — were guests staying at the hotel. They were rushed to the hospital, along with the five other people who got injured. But the two lost their lives due to serious injuries and suffocation.
"Apart from hotel guests, there were workers who were stuck inside. Among seven persons, two were seriously injured and succumbed when taken to the hospital," a senior police officer told PTI. He added that the fire had been completely doused and that they were making sure that there was no pocket fire.
Police officials also said that firefighters and disaster management personnel had to break open window panes so that the smoke could pass out. The police, after a preliminary investigation, suspect that the fire may have spread from the kitchen to the ground floor.
"We were in room number 302. There was so much smoke. We could hardly breathe. I and my friends somehow climbed down the pipes and saved ourselves. Some of the guests got injured in the process," Nilanjan Palit, one of the guests, told reporters after the incident.
The fire department and the disaster management personnel are trying to ascertain if the hotel had a proper fire prevention mechanism in place.