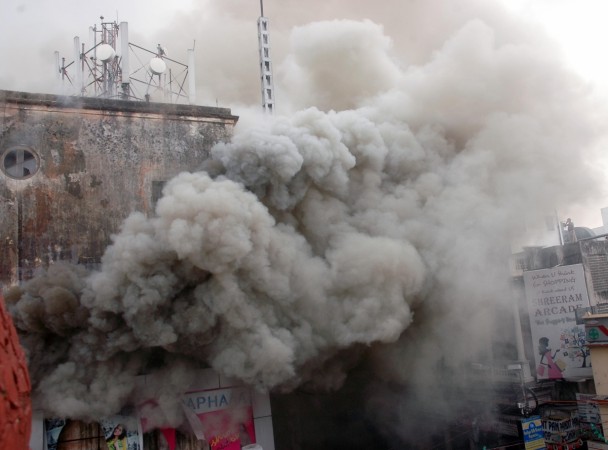 A major fire broke out in the busy New Market area of Kolkata on Monday afternoon.
No casualty has been reported and at least 20 fire engines are trying to put out the flames that started at the fish bazaar of city's most famous and oldest New Market area.
"Twenty fire engines have been pressed into service and we are working to bring the fire under control," IANS quoted a fire department official as saying.
The fire has caused panic in one of the most crowded streets of Kolkata.
Fire brigade official said that the reason behind the fire and the damage it has caused is not ascertained yet.
"After we bring the fire under control, we will evaluate the damage and casualties if any," the official said.