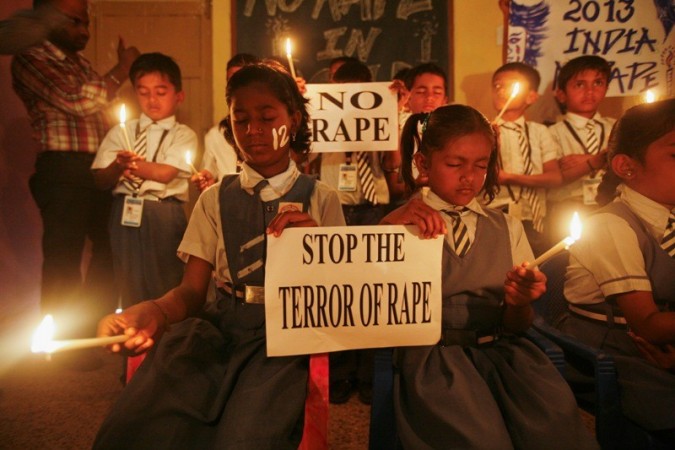 The 16-year-old girl, who was subjected to brutal gang rape twice in a West Bengal town and set on fire, was pregnant when she lost her life to third degree burns on Tuesday, revealed the state police.
Doctors tending the victim informed the police of the pregnancy and the foetus has been sent for examination to ascertain its age, reported PTI.
The police also confirmed that apart from sexual abuse and threatening, a murder case has now been filed against the two main accused - Ratan Sil and Minta Sil. The duo had set the victim ablaze pouring petrol, after she refused to withdraw the initial police complaint.
The minor succumbed to her injuries on Tuesday, 31 December, after an entire week in the hospital.
"We have filed a murder case against the two main accused on the basis of the final statement of the girl in which she had said that she was set on fire," additional commissioner of police (Bidhannagar) Anant told the agency.
Meanwhile, processions were held in different parts of Kolkata, protesting the dismal handling of the sensitive case. While opposition pointed guns at the Mamta Banerjee-led government for their shoddy handling of the case, intellectuals pointed to the lack of security allotted to the victim, which resulted in the second gang rape, the accused setting the victim on fire and her eventual death.
The ruthless proceedings of the case recall the spine-chilling horrors of the Delhi gang rape case, which also occurred in December, a year back. In the Delhi case, the victim succumbed to the ruthless injuries inflicted by her attackers. Similarly in the Madhaymgram case, the victim was repeatedly attacked by the accused and died after being set ablaze.
So far, six persons have been arrested in the gang rape of the minor which took place in 25 October in the northern fringes of Kolkata.