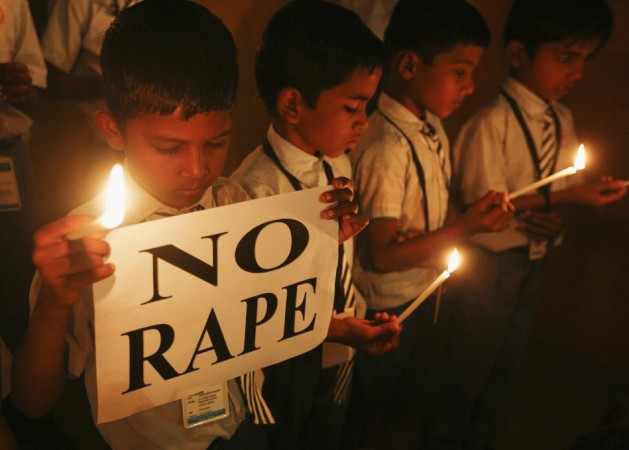 The brutal gang rape case of Barasat has just got uglier, with the police revealing that the accused were also the ones who set the victim ablaze.
The 16-year-old girl, who was gang raped twice by the suspects last year, lost her life to third degree burns on Tuesday. The state police have now revoked the suicide theory and stated the teenager was actually set ablaze by the accused.
The victim's last statement to the police revealed that the criminals were responsible for threatening her and setting her on fire.
Ratan Sil and Minta Sil allegedly set the victim on fire for lodging the police complaint against them. The victim was admitted to RG Kar hospital on 23 December with burns and succumbed to her injuries a week later.
Post the victim's death, her father had alleged that medical negligence resulted in her demise and wrote a letter to West Bengal Governor MK Narayanan on the same. In his letter, he alleged that the family was not provided with basic security and the TMC government showed reluctance in handling the matter. He also demanded that the culprits should face death for their heinous crime.
"Instead of nabbing the culprit, the police didn't escort the girl when she was going home after reporting the incident and other medical examinations. The government is in a denial mode from the very beginning. This is a classic case of a nexus between the police, the perpetrators of the crime, the rapist, and the Trinamool leader," CNN IBN quoted CPI(M) leader Mohammed Salim.
Meanwhile, a huge ordeal was created regarding the girl's cremation as the police were in a hurry to do away with the process, in order to prevent the opposition building on the matter.
Reportedly, the cops took guard of the victim's body and tried to cremate her in a jiffy but the girl's father kept the death certificate to himself. Finally on Wednesday evening, a huge procession - led by CPM's trade union CITU and victim's family members - went on to cremate the teenager.
Resonating grief and injustice, another rally - headed by director Aparna Sen and painter Samir Aich - took place in central Kolkata. The procession voiced against government and police's lackadaisical stance on the sensitive matter.
Presently, six men have been arrested for the crime, while Minister Mukul Roy referred to the incident as a 'sad' affair and said necessary actions have been taken by the administration.
The 16-year-old minor was first gang raped by a group of men on 25 October at Kolkata's outskirt Madhyamgram. The culprits went on to repeat the crime on the minor again after she lodged a complaint with the police. And when she failed to withdraw her complaint, the accused set the victim on fire.