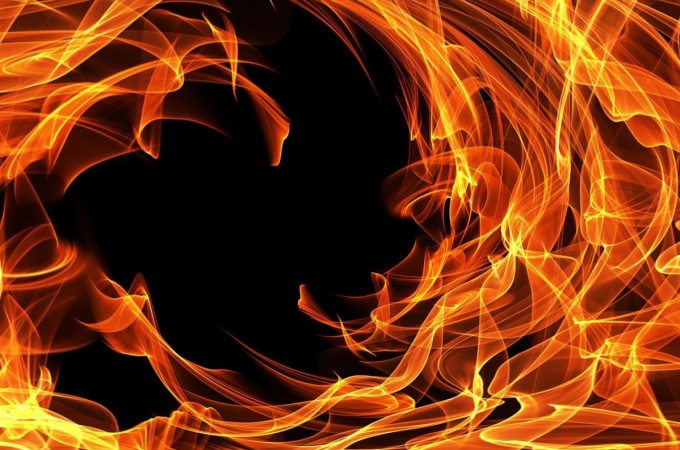 A massive fire at a welding shop in South Kolkata's Tangra has claimed the life of two people and injured several others. Another person is believed to be trapped inside the shop. The injured have been rushed to the hospital.
The fire broke out around 1.30 pm at the shop, the police said. The shop was reportedly used as a storage house for gas cylinders and an illegal refilling racket was operating there.
"We had no idea this illegal gas filling was going on. It will be investigated," Swarna Kamal Shah, the local MLA, told NDTV.
At least five fire tenders were needed to put the fire out. Two bodies, one of the owner -- Ram Avatar, and another of a worker was found in the debris. Disaster Management Group (DMG) members are present at the location conducting rescue operations.
Residents of a housing complex, Vrindavan Garden, near the welding shop panicked after seeing the fire closeby.
In another fire accident on Thursday, a gate leading to Chinatown, home to Chinese residents, got burnt as well.
The fire accidents come on the eve of Durga Puja celebrations in the city. Traffic has reportedly been diverted from Tangra to Sealdah due to the incident.