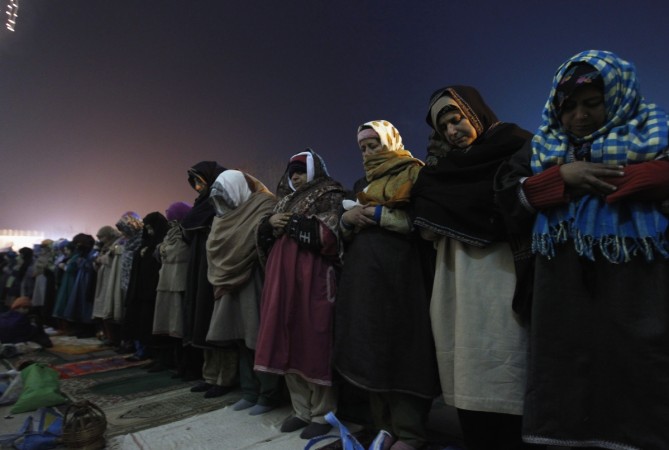 A week after a Kolhapur clerics' body issued a fatwa on Muslim women, asking them not to contest in the city's municipal election, an apex Imams' outfit has reportedly slammed the order, saying that it is against the Constitution.
On 23 September, Kolhapur's Majlis-e-Shoora-Ulama-e-Shahar committee, consisting of about 50 clerics, had reportedly issued the order asking women not to compete in the local body election, claiming that it was anti-Islamic.
Though the committee cited Sharia and other Islamic laws to support the fatwa, another clerical body of Imams and scholars, the Hilal Committee, said on Friday that the fatwa cannot be followed as it is against the country's Constitution, reports said.
[Also read: Indian Muslim Women Against Polygamy, Triple Talaq and Child Marriage: Study]
"This diktat is against the Constitution and we denounce it. Instead, we appeal to the community to serve the civic body. Like men, women too have a right to contest the election. Our Constitution has given us the right and we are bound to the Constitution," Hilal Committee chairman Mansoor Ansari told The Times of India.
There are at least 20 women from the community contesting the upcoming municipal election.
Asaduddin Owaisi, the chief of All India Majlis-e-Ittehadul Muslimeen (AIMIM), also came forward to support women, who are contesting the Kolhapur polls.
"We have enough experience in this regard. We have women corporators at several places and they are raising community issues and issues of women. They are working best. None of them have experienced any problem in public life," The TOI quoted AIMIM chief Owaisi as saying.