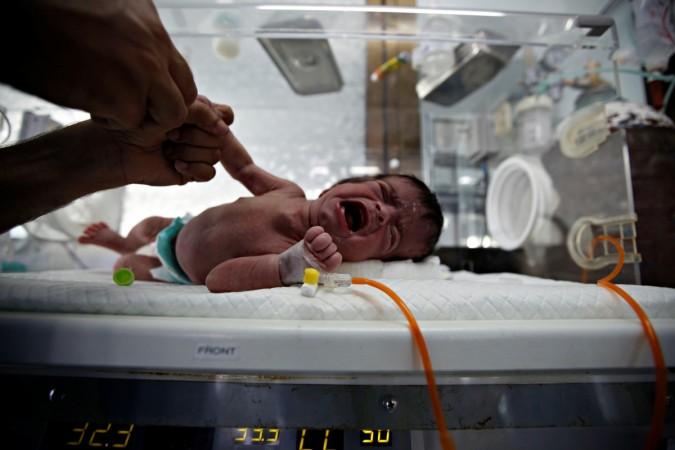 Two of the three infants who died at a hospital in Karnataka's Kolar district on Monday, August 21, were reportedly affected by sepsis. On the same day, three more newborns had died at Sri Narasimharaja District Hospital.
While the families alleged medical negligence on behalf of the hospital, the doctors had denied the claims.
Sepsis, which is usually considered to be one of the major causes of infant mortality, apart from choking of babies and low birth weight, spreads due to untidy handlers and labour rooms during deliveries.
The health director's report said that two of the infants were underweight while the third one suffered brain deformities. Apart from other health ailments, two of the three newborns were suffering from sepsis.
Infant mortality rate
Between January 1 and August 22, as many as 90 infants, of the 1,053 newborns, died at the Kolar hospital. And 82 newborns who were admitted to the same hospital in 2016 also died. In the last one year, Karnataka has seen 11,212 infant deaths with Belagavi district recording the highest, said State health and family welfare department, according to a Times of India report.
Health department officials have said that the state's infant mortality rate is 13 per 1,000 live births compared to the national rate of 28. They also mentioned that the state's numbers have improved in the past few years.
Awareness
The principal secretary of Health and Family Welfare, Shalini Rajneesh, said that they were focussing on improving the skill to conduct deliveries as inefficiency often leads to choking of infants, especially during the second stage of labour.
She further said that the department had alerted all ASHA and Anganwadi workers to take special care when it comes to high-risk pregnancies using mother and child tracking system.
To combat infant mortality rate, the health department has taken many steps. The deputy director of child health department, Dr Rajni M, said that there are 37 Special Newborn Care Units (SNCU) across all districts which tackle all sickness issues related to newborns except for the ones that require mechanical ventilation and surgery.
SNCU prevents infections, provides warmth and weighs an infant at the time of birth along with managing the ones with low weight.