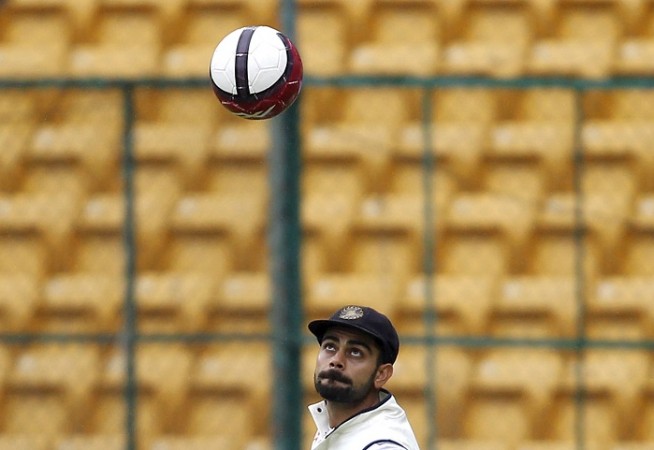 India cricketers always play football as part of their warmup process ahead of a cricket match, with the likes of MS Dhoni and Virat Kohli possessing some good skills as well. The two India captains, along with Zaheer Khan, Harbhajan Singh, Yuvraj Singh, Ajinkya Rahane and R Ashwin are all set to feature in a football charity match at the Mumbai Football Arena, Andheri Sports Complex, on Saturday.
CLICK HERE to watch the match.
The match has come about as the Virat Kohli foundation and Abhishek Bachchan's Playing for Humanity agreed to a charity match, which will be called the Celebrity Clásico 2016. One of the major objectives of the match is to raise funds for the two foundations.
Kohli will lead the All Heart Football Club, while the Bollywood hero will captain the All Stars Football Club, reported Press Trust of India. The charity match will not only be headlined by India cricketers, but also Bollywood actors, including Ranbir Kapoor and Arjun Kapoor, which will make matters even more interesting.
Though a great game of football may not be witnessed in Mumbai, one thing is for sure that the people gathered at the stadium will get to witness a rare occasion when such celebrities from different walks of life battle it out on a football ground.
However, this is not the first time that such a charity match between the two teams has taken place, as All Hearts FC emerged victorious over All Stars FC in an interesting encounter in 2013. The match ended 4-3 in favour of All Hearts FC.