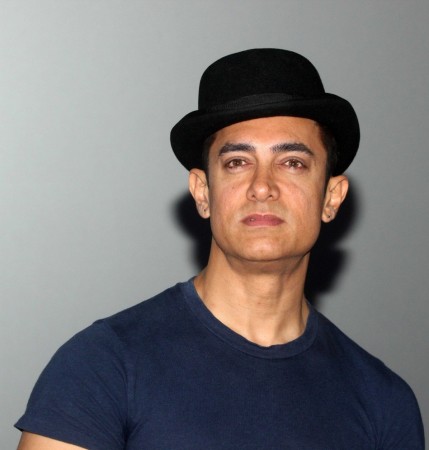 Aamir Khan and wife Kiran Rao, the latest guests on "Koffee with Karan" spilled a few beans on Sunday's episode of the chat show.
The perfectionist star in conversation with Karan Johar shared some interesting anecdotes.
In one such discussion, Johar pointed out that Aamir openly expressed his opinions and revealed that the actor had at one point told Sanjay Leela Bhansali that he disliked "Devdas."
"Someone told me that you told Sanjay Leela Bhansali that you didn't like 'Devdas' at Shah Rukh's house," he told Aamir, to which the actor explained: "What was I supposed to do, He (Bhansali) kept asking me if I liked the film, so what was I supposed to answer... I never judge a film as bad or good...what I say is whether I like it or not."
The film maker further revealed that Aamir had equally hated his film "Kabhi Khushi Kabhi Gham." "You have scared half the industry with your honest feedback including me," Karan added.
"I remember Aamir at the 'Kabhi Khushi Kabhi Gham' trailer show... he hated the movie. He didn't know what to say since half the industry was in the movie... he tried to dodge the six movie stars to get into his car and run away. Didn't you?" Karan asked, to which the actor nodded his head in approval and smiled.
During the rapid fire segment, Aamir appeared amused with Kiran's reponses. When asked what her reaction would be on waking up as Ranbir Kapoor, the star wife cleverly asked, "wake up as Ranbir Kapoor or with Ranbir Kapoor?"
Aamir further rated himself as an average father, husband and star. The filmmaker then questioned how he rated himself in bed, to which Kiran replied, "He's good".
The duo was seen pulling each other's leg when they were quizzed on films.