Crowd funding is not just the best way to get financial backing for new projects but also a way to find popularity amongst the public. So when the Kochi Muziris Biennale looked for a way to raise enough funds through the public to make India's biggest contemporary art event a success, it's no wonder that the organisers turned to online crowd funding.
Hosted on the crowd funding platform Catapoolt, and aiming to raise Rs. 15 crore in three months, the campaign is expected to bring universal attention to India's first Biennale.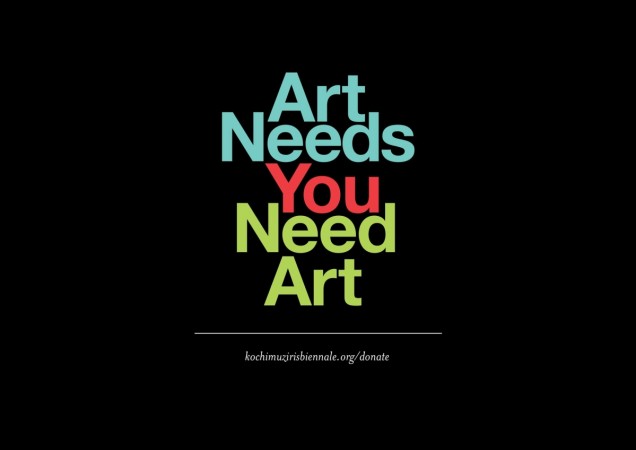 "An event of this scale needs all the support it can get, but our campaign objective is not just to raise funds; we want to make it participatory, allow people to take ownership of it and feel proud of it," said Riyas Komu, the Secretary of the Kochi Muziris Biennale 2014, in a statement.
Thanks to the immense support it is already receiving from celebrities who are huge on social media platforms, like MP Shashi Tharoor and film maker Aashiq Abu, and is already catching the attention of quite a few people worldwide.
While Aashiq Abu, who has around 69,000 followers of Twitter tweeted, "2nd Edition of Our Biennale needs Our support. Join hands with Kochi Muziris Biennale this time. Lets #crowdfund", Tharoor posted, "Kochi-Muziris Biennale hoping to raise 15 crores through crowdfunding for next edition. See Initiative at ​http://kochimuzirisbiennale.org/donate".
Social media platforms are already abuzz with the news and people from across the globe like Johanna Cronin of California and Howard Marks of Los Angeles are taking to Twitter to announce: "Crowd funding drive for Kochi Muziris Biennale launched #crowdfunding #tech #invest http://bit.ly/1y6ioXB".
Maya Allison, the founding director of the university gallery at NYU in Abu Dhabi applauded the "scrappy brilliance" of Biennale: "The 2nd edition of the only Indian biennial already has a rep for scrappy brilliance. It will use donations well..."
The second edition of Kochi Muziris Biennale, curated by Mumbai-based artist Jitish Kallat has a projected budget of Rs 26 crore, some of which will be met by government support and corporate sponsorship. Of the projected Rs 26-crore budget, a chunk would go towards shipment of artists' works from India and abroad.
"We request everyone to take this donation drive seriously. The Biennale makes a major cultural impact and brings valuable international focus to the region," said Komu, who co-curated the first Biennale in 2012.
This year, India's biggest contemporary art event will begin on 12 December 2014 and run for 108 days. It will feature the works of 94 artists from three countries around the globe. To donate to the crowd funding which has received only about .03% of the target at $ 747, go to the Kochi Muziris Biennale 2014 Catapoolt page.