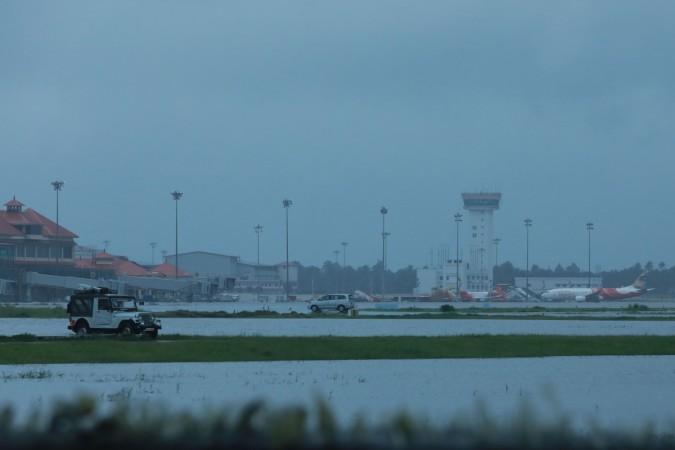 The Cochin International Airport resumed operations on Wednesday with private carriers Jet Airways and Indigo. The airport, the seventh busiest in the country, had been rendered non-functional after the floods that devastated the state between August 8 and 22.
The floods had forced the government to allow commercial flights from the naval facility in the heart of the city from August 20.
The airport authorities had first announced the shuttering of the facility till August 18, which was then extended to August 26 and further to August 29 as water levels continued to rise to inundate the runway, the terminals as well as the large solar farm surrounding the airport.
This forced the DGCA to ask airlines to divert Kochi bound flights to the other airports in the state in Thiruvananthapuram and Kozhikode or Coimbatore in Tamil Nadu as well as Mangalore in Karnataka.
"Jet Airways will resume its scheduled operations to Cochin International Airport (CIAL) from August 29. The airline's first flight to Kochi (9W 0403 from Mumbai) is scheduled to arrive at 15:50 hrs," Jet Airways said in a statement.
Jet Airways also said it continued relief efforts in support of the flood-affected people in the state, adding the carrier airlifted over 17 tonnes of relief material free of cost.
The airline has also extended its waiver for passengers holding confirmed tickets and travelling into and out of the airport till today. Guests can change dates up to September 15 from the original travel date, it added.
Budget carrier Indigo also said it will resume services from 1400 hrs today from the Kochi airport, the airline said in a tweet.
On Tuesday, the CIAL had said "the airport will commence full-scale operations (both international and domestic) at 2 pm on August 29."
It is estimated that CIAL suffered at least Rs 220 crore losses due to the fortnight-long closure of operations.