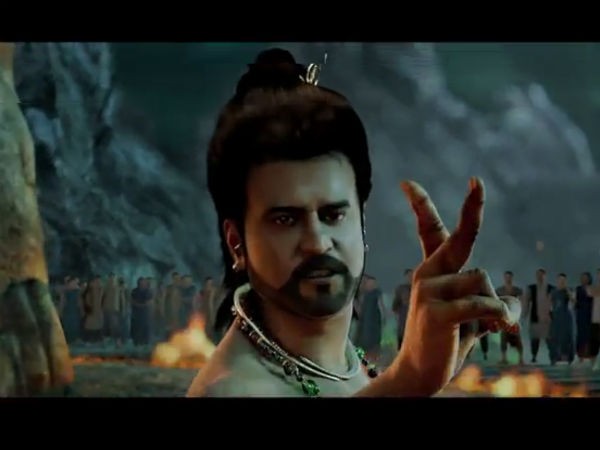 Upcoming Rajanikanth starrer, "Kochadaiiyaan" is billed as the first 3D motion capture film in India and has released two official gaming apps - Kochadaiiyaan The Legend: Reign of Arrows and Kochadaiiyaan The Legend: Kingdom Run for various platforms.
"Kochadaiiyaan" is one of the most awaited film of the 2014 in India, directed by Soundarya Rajinikanth, the daughter of Tamil film superstar Rajinikanth, with the likes of Deepika Padukone, Shobana, Nasser and Jackie Sharoff. The movie will be released on 9 May 2014.
The movie is unique as it has already released two official games based on the movie, developed by Vroovy, which is a joint venture by Hungama and Gameshastra. Both the games are now available on Android and iOS devices and the game will also be available on Windows Phone, Facebook and DTH services.
"The 3D game by Hungama does just that. It takes gamers to an altered state as the detailing and gameplay matches the iconic characteristic of Kochadaiiyaan, a character immortalized by Rajinikanth," said Soundarya Rajinikanth, reported The Indian Express.
Kochadaiiyaan The Legend: Reign of Arrows
Kochadaiiyaan: Reign of Arrows is an action arcade game where players get to control Kochadaiiyaan, a royal guard of a Pandyan King. This is a free-to-play game.
This is a third-person archery game with good detailed environments that reflect the history of the era. Players have to push the invading forces out starting from the palace with the capital city of Kottaipattinam being under the siege of the enemies. The game is based on the cover system, where players will go from one cover to another by pressing a button.
So when the enemies strike, the player will have to take cover and attack with the arrows seizing the right moment; Power ups like Split shot, Explosive arrows and Rapid Fire. Players will also be able to upgrade their armors and weapons. Players will be provided with battle support like Reign of Arrows and Catapult bombardment. In the event of arrows getting over, players will be able to refill them at the arrow depots.
Players can also get health potions which can be bought in-game, called Aegon Religare Health Potion.
Download the game here for Google Play and iPhone.
Kochadaiiyaan The Legend: Kingdom Run
Kochadaiiyaan: Kingdom Run is a side scrolling auto-runner game like Temple Run where players will be controlling Kochadaiiyaan by avoiding numerous traps. They have to time their jumps and make progress.
The game has stunning environment with Jungle, Port, Battlement and Castle. Players will be able to upgrade their armor and weapons. Power ups like Sacrificer and Invincibility will be available. Mixture of Combos will provide you extra points. The game also has special weapons.
Download the game here for Google Play and iPhone.
Image credit: Google play store
(Ed:AJ)