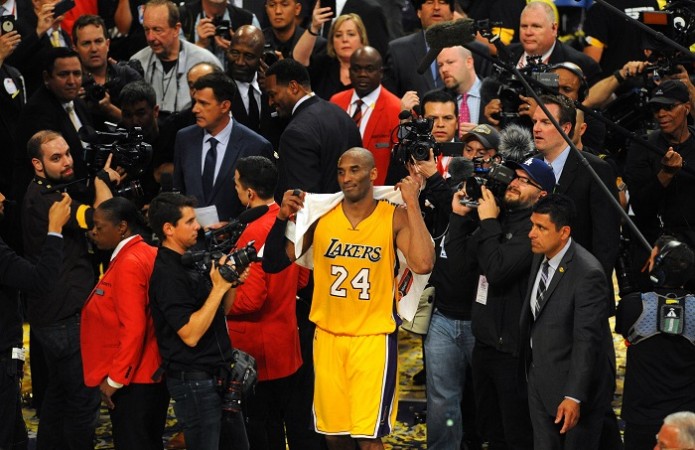 Kobe Bryant played the final game of his NBA career, and like he did throughout his 20year career, he made a statement in his farewell game, like only he can.
Scoring a brilliant 60 points, Kobe made sure the last game of his stellar career would be one to remember, leading his Los Angeles Lakers team to a 101-96 victory with some ridiculous basketball in the final minutes.
Below is the transcript of Kobe's farewell speech.
"I grew up a die-hard, I mean a die-hard Laker fan, die-hard. I knew everything about every player that has played here. So to be drafted and then traded to this organisation and to spend 20 years here, you can't write something better than this.
It is not about the championships, it is about the down years. We did it the right way, we got our championships, all I can do is thank you guys, thank you guys for all the support, thank you guys for the motivation, thank you guys for the inspiration.
The thing that had me cracking up all-night long was that I go through 20 years of everybody screaming pass the ball and on the last night everybody's like don't pass it (followed by a big laugh).
This has been, this has been absolutely beautiful., I can't believe it comes to an end. You guys have been absolutely, absolutely beautiful. Thank you from the bottom of my heart. I love you guys, I love you guys.
My family, to my family, thank you guys for all your sacrifices. All the time I spend in the gym and training, Vanessa holding down the family like the way you have, Vanessa I can't thank you enough, there is no way I can thank you enough for that. From the bottom of my heart, thank you.
What can I say, Mamba out."