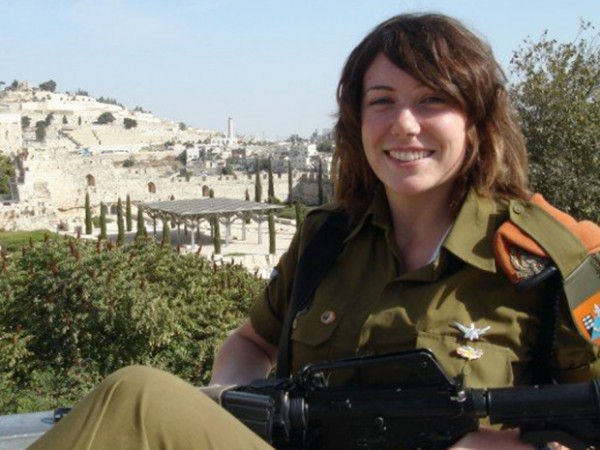 An Israeli national, Gill Rosenberg, hailed as the 'first foreign female recruit' to join up with the Kurdish fighters battling the Islamic State (ISIS) in Kobane has reportedly been convicted and later deported from US for cheating elderly American citizens of their money.
She stole over $25 million from the elderly and has spent around three years in a US prison.
The Times of Israel reported that Rosenberg, the 31-year-old born in Canada, was arrested by the FBI with the assistance of the Israel Police in 2009. She was convicted for fraud and sentenced to a three-year prison term.
However, following a bargain plea, her sentence was shortened and she was deported back to Israel. A Channel 10 news report, found that Rosenberg and the 11 other members of the ring — all Israeli nationals — stole up to $25 million from the elderly.
Rosenberg became an overnight Internet celebrity of sorts, after she posted on her Facebook page that she was in Nusaybin, Turkey, and was going to train alongside Kurdish fighters to fight the ISIS militants in Kobane.
Despite her turbulent past, a series of pictures taken in Iraq and Syria chronicling her journey, only reflects Rosenberg sincere desire to help the Kurdish cause.
Reports of her dark past was confirmed by Yahel Ben-Oved, a lawyer who represented Rosenberg in her 2009 trial.
Ben-Oved, the Israeli lawyer told Reuters that though she had no knowledge of Rosenberg joining the Kurds but added that "It is exactly the sort of thing she would do, though."
Rosenberg reportedly set out from her home in Tel Aviv on 2 November, made a stopover in Amman before flying to Erbil, the capital of the autonomous Kurdistan Region of Iraq.
According to Rosenberg's Facebook page, she served in the IDF's Home Front Command and has studied Aviation at the British Columbia Institute of Technology.
Rosenberg in one Facebook post directly addressed to ISIS, wrote: "In the IDF, we say 'Aharai' – After Me. Let's show ISIS what that means."