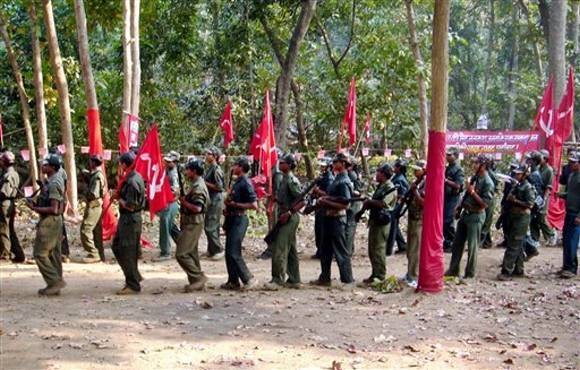 Kobad Ghandy, a politburo member of the outlawed Communist Party of India (Maoist), was arrested in September 2009 from New Delhi, where he was getting treatment for cancer. After almost seven years in jail, he was acquitted of terror charges on Friday, June 10. He was, however, charged with cheating, forgery and impersonation — the punishment for which is a maximum of three years.
Ghandy, a Doon school alumni belonging to a rich Parsi family in Mumbai, was an alumni of St. Xavier's college in Mumbai. He gave up his education in the U.K., where he was studying to become a Chartered Accountant, and returned to India to work for marginalised societies. It was also in the U.K., his friends said, that he became involved with radical politics. The 66-year-old dedicated more than 35 years of his life to propagating an ideology he staunchly believed in.
"He was a thorough gentleman and was very strong in his convictions even then. He regarded the ruling Congress party as a clever bourgeois and capitalist party," Asghar Ali Engineer, Ghandy's ally in forming the Committee for Protection of Democratic Rights (CPDR), was quoted as saying by BBC in 2009.
The lack of medical attention Ghandy received in jail had induced a response from the 1963 batch of Doon School. They had said that Ghandy should be treated as a political prisoner and he should receive special care as he was an ailing senior citizen, the Millennium Post reported.
He and his wife Anuradha Shanbag had moved to Nagpur, giving up on their Mumbai life, to continue working on women's rights and tribal rights. Shanbag died of cerebral malaria in 2008. She had been as active as him in the forest communities.
"The atmosphere of those days was different. There was a great sense of liberation and all of us were swept in. The CPDR used to book tickets in bulk for our plays and there would [always] be a discussion [afterwards]. There was a bridging at this time between art and politics and Anuradha and Kobad were not narrow-minded ideologues. They were very non-judgmental," theatre personality and Anuradha's brother Sunil Shanbag was quoted as saying by BBC.
Ghandy's arrest in 2009 is believed to have dealt a big blow to the Maoist movement as the organisation was attempting to gain a foothold among South Indian states. They had already established themselves in Orissa, Bihar, Jharkhand, West Bengal and Chhattisgarh. He had been the in-charge for the South Western Regional Bureau (SWRB) and coordinated the Maoist activity in Tamil Nadu, Karnataka, Kerala and Maharashtra, the Hindu reported.
When Ghandy was arrested, the Maoist movement had already begun failing in those states and he was tasked with reviving it.
The "unlikely revolutionary" had spent more than a decade underground in tribal communities when he was arrested. He was reportedly also tasked with garnering the much needed support from urban communities.
A police official in Maharashtra who investigated many cases regarding the maoist movement, said that there were multiple charges against Ghandy in Nagpur and Chandrapur, but none were of serious nature.
Ghandy's friend also spoke of him as someone who was an "ideologue but not an intellectual." While Sunil Shanbag had, in 2009, said that Ghandy could not be a "blood-thirsty terrorist as some in the media are calling him."
Despite the acquittal, he is going to remain in jail as 14 other cases are pending against him, the Scroll reported.