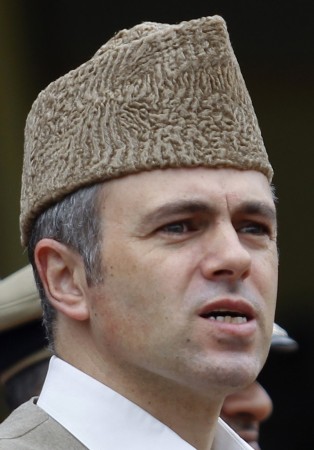 After announcing the resignation of Home Minister Sajjad Kichloo, Jammu and Kashmir Chief Minister Omar Abdullah slammed the Bharatiya Janata Party (BJP) over their response on the 2002 Gujarat riots which left more than 1,000 Muslims dead.
After accepting resignation of Home Minister Sajjad Kichloo, Omar launched an attack on Leader of Opposition (Rajya Sabha) Arun Jaitley for raking up the 2002 Gujarat riots.
Omar posted on Twitter "Would Jaitley be so kind as to inform Parliament whether the Gujarat Home Minister or MOS Home resigned or even offered to in 2002!"
He further tweeted, "Oh that's right they can't because their star PM hopeful (Narendra Modi) waited days to call out the army and has yet to apologise. Hypocrites."
Omar has ordered for a judicial probe in the communal violence of Kishtwar that ensued after the morning Eid prayers on Friday.
Earlier on Monday, the Parliament session faced repeated adjournments as the Opposition lashed over the J&K government and Centre for detaining political leaders and media from entering the state. Jaitley termed the riots as 'state-sponsored' as the district does not have a history of communal violence.
Jaitley alleged that state police officials and army personnel were called for rescue only after 6-7 hours since the riot began on Friday.
"Shops belonging to a particular community were burnt, their vehicles were burnt, dozens of people were injured, some people have died also, houses have been looted and this violence has now spread to towns like Rajouri," he said.
Jaitley reminded the Centre that it was a question of sovereignty in the state as flags of neighbouring country were marched by the mob.
During the afternoon session Union Finance Minister P Chidambaram expressed regret that Jaitley was detained on Sunday at the airport. "Not allowing the leaders to visit is not censorship, it has been done before. I assure, J&K government will certainly allow visits by political leaders," he said.