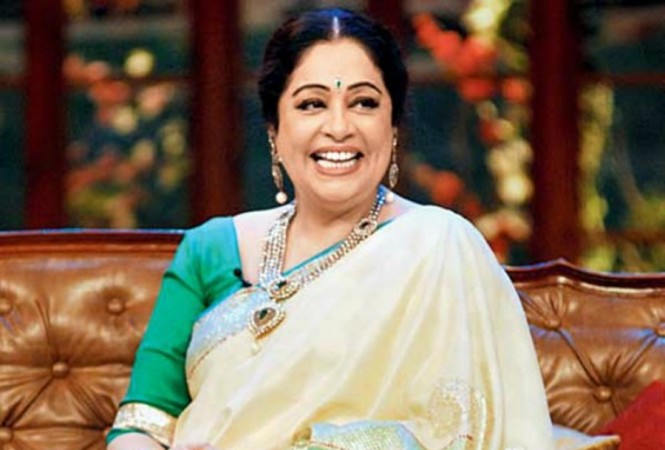 Kirron Kher had to face the wrath of trolls after she said on Wednesday, November 29, that girls should not sit in an auto when there are already three men in it. She was referring to the Chandigarh gangrape incident that took place on November 17.
"Bachi ki samajhdaari ko bhi main thoda sa kehna chahti hun... saari bachiyon ko.. ki already jab koi teen aadmi baithe hue hain uske andar... to aapko usme bethna nahi chadhna chaeye tha....I am saying this to protect the girls...(I want to speak a bit about the girl's understanding, and to all girls in general, that when you see there are already three men sitting in an auto, you should not be getting inside it)," Kher said at a press conference in Chandigarh.
The 22-year-old victim was allegedly gang-raped by three men on November 17 evening after she sat in the shared auto-rickshaw to go back to her paying guest accommodation in Mohali town, next to Chandigarh.
The police obtained CCTV footage of the auto-rickshaw and its driver from a gas station in Sector 42, where the vehicle had stopped to for CNG, and arrested the three men after about a week of the incident.
Kher's statement irked a lot of users on the social media, who trolled her left, right and centre for blaming the victim instead of the perpetrators.
"It's not always rainbows and butterflies, Its compromise which moves us along And If #KirronKher makes such statement just because all she wanted was girls to be safe where does the issue lies. Why do we become so Judgemental without understanding its intensity, [sic]" a Twitter user wrote.
"#KirronKher so now you admit that all men are same. Than how did you survive in film industry. Hope you were safe all these years. Shame on you lady, [sic]" another user wrote.
"Ma'am when was the last time you availed a shared auto service ??... Do you even know how it functions .. Teach a man to respect a women as an MP I am sure that's in your capacity not a girl to stay behind #disgrace #KirronKher, [sic]" another user wrote.
However, Kher cried foul over and said her comments were taken out of context and gravely politicised. She also issued a clarification on her Twitter handle in response to the comments from politicians and Twitter users.
I strongly believe that women safety is an enduring and continuous process in our country. Yesterday, my statement about the gang rape in Chandigarh, was taken out of context and gravely politicised. Here are the things I actually wanted to convey: pic.twitter.com/6rpA0YvHnZ

— Kirron Kher (@KirronKherBJP) November 30, 2017
"Politics should not be played here. Those who are trying to play politics over my statement should be ashamed of themsevles," Kher responded.
Maine toh ye kaha tha ki zamaana bohot kharab hai, bacchiyon ko ehtiyaat baratna chahiye. Chandigarh Police PCR bhejti hai agar koi ladki raat mein 100 number pe phone karti hai toh. Politics should not be played here: Kirron Kher,BJP MP pic.twitter.com/fbNRyNhM0O

— ANI (@ANI) November 30, 2017
Lanaat hai unpar jinhone iska rajneeti karan karne ki koshish ki hai, aapke ghar mein bhi bachhiyan hai, aapko bhi meri tarah constructive baat karni chahiye, destructive nahi: Kirron Kher,BJP MP pic.twitter.com/z7fEMrpunW

— ANI (@ANI) November 30, 2017